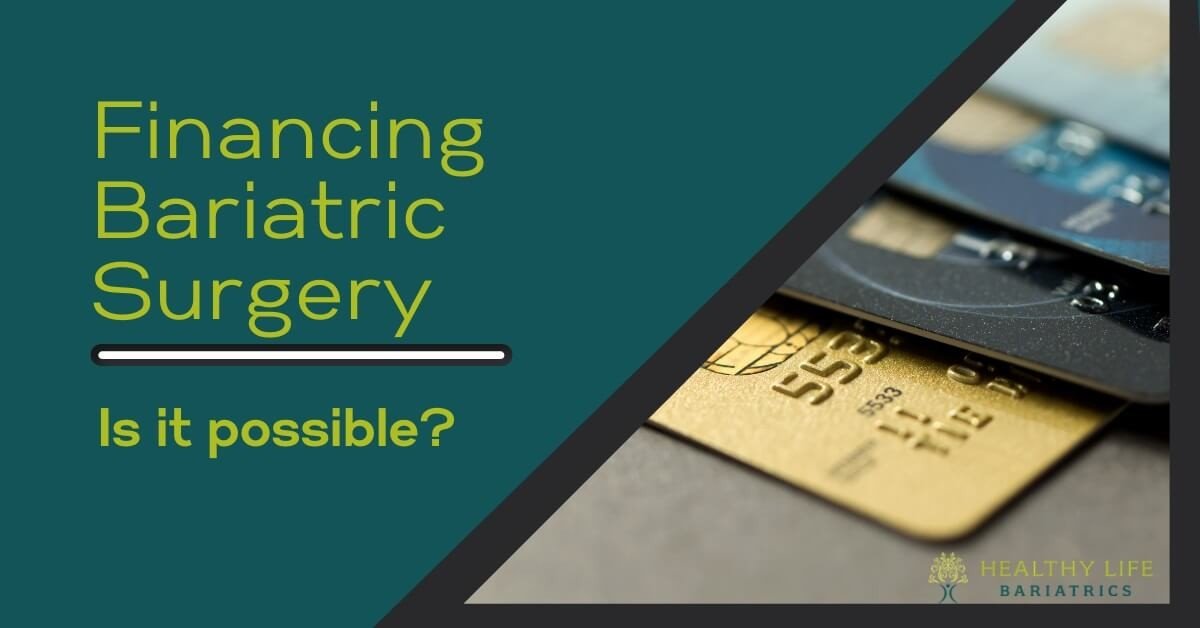 Bariatric surgeries like the gastric sleeve and gastric bypass can be expensive. You are looking at expenses of at least $10,000 or more. In many cases, the cost of surgery can be as much as $20,000 or higher. However, you should never discount something as important as bariatric surgery merely because of the costs involved.
Think of bariatric surgery as an investment in a healthier future for you and your family.
If you know that you want to undergo bariatric surgery, but you don't have the money to pay or lack insurance, medical financing is one option to consider.
Funding your procedure through medical financing offers three prime benefits.
What are the Benefits of Financing Bariatric Surgery?
Faster Time from Consultation to Surgery
Considering that obesity is life-limiting and that comorbidities like type 2 diabetes and heart disease can make illnesses like COVID-19 more severe, weight loss surgery probably isn't something you want to put off. The American Society for Metabolic and Bariatric Surgery (ASMBS) states that bariatric surgery can improve or resolve over 40 obesity-related ailments. Further, weight loss surgery has been shown to be the most effective treatment for morbid obesity. Given these facts, don't you want to have surgery now and worry about payments later? Funding your surgery through a bariatric financing company will allow you to do just that.
You Don't Have to Rely on Health Insurance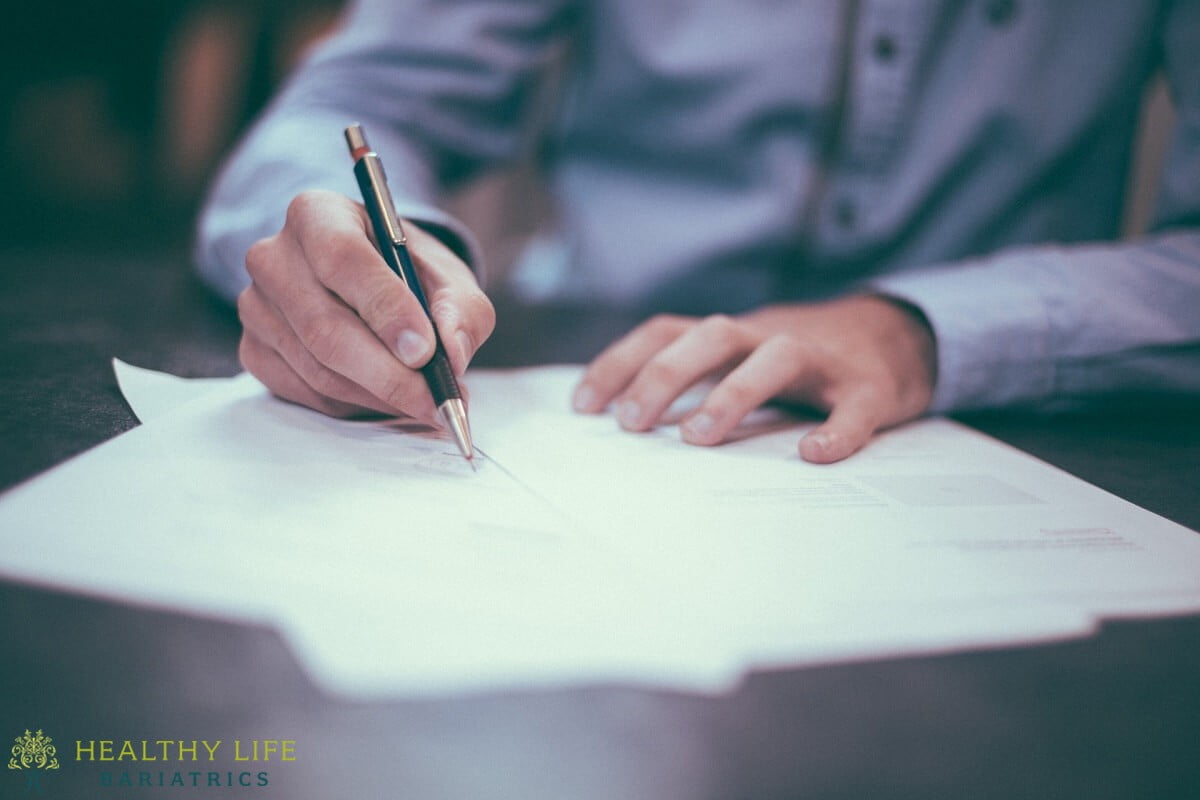 Many people assume that health insurance will pick up the tab for bariatric surgery. While some insurance policies do cover bariatrics, policy coverage for bariatric surgery is not guaranteed. In some cases, insurance will only cover some of your fees, forcing you to cough up the rest. It's nice to know that you have a safety net in place through medical financing when you find yourself uninsured or underinsured. The bottom line is that bariatric financing ensures everyone can pay for life-saving weight loss surgery without relying on insurance providers.
Relieve Stress
Coming up with ways to pay for surgery can be stressful. Medical financing was designed to alleviate the stress involved with undergoing a medical procedure. Many companies use online applications and internet-based portals for payments. It means that you can access your account and pay your bill on any device, anywhere you happen to be. The bottom line is that medical financing gives you peace of mind, which is important when you're about to undergo a medical procedure such as bariatric surgery.
What Should You Look for in Weight Loss Surgery Financing?
No or Low Transaction Fees
While you may think you're only financing the cost of your surgery, pay attention to the fine print. Some medical finance companies charge transaction fees for each loan that you fund.
Cost Savings
Look for companies that promise to save you money on the cost of surgery, as well as on auxiliary charges like anesthesiologist fees, surgical center fees, bariatric surgeon fees, and so on.
Ease and Convenience
The best bariatric financing company isn't going to make you jump through a series of hoops to apply for the loan you need. You should be able to fill out a form online or at least the process should be similarly simplistic in nature.
A Loan to Cover Surgery
When searching for a finance company to cover the cost of bariatric surgery, make sure you can secure enough capital to fund the surgery you need. Some companies may only pay for a portion of the surgery, forcing you to come up with the rest. The best case scenario would have you funding the entire surgery, allowing you to pay the loan off over time.
Affordable Terms
Speaking of payments, make sure you can afford the payments when the bill for the loan comes due. Pay attention to the loan amount, interest charges, and the length of the loan terms. Also look at things like retroactive interest rates, prepayment penalties, and late fees. You want easy-to-manage payments without worrying about being nickel and dimed to death by exorbitant fees.
Trustworthy Service
You may find a company that lists all of the above but do your research. Any company can sound good on paper (or on a website). However, they only commit to working with companies that have established a name for themselves in the bariatric community.
There are two names that immediately come up when discussing bariatric financing options.
CareCredit
Securing a loan with CareCredit is like being given a credit card to cover the cost of bariatric surgery. You can use the card to finance the cost of surgery as well as post-surgical doctor visits and other follow up care appointments.
CareCredit was started to help patients pay for medical procedures without worrying about high deductibles and decreased insurance coverage. Applying is easy and getting approved for a loan gives you access to simple payment terms, such as the ability to pay for surgery over 6, 12, or 18 months. The best part is that you can eliminate interest by paying for the cost of surgery before the end of the term.
Applying for a bariatric loan through CareCredit is easy and you'll receive the funds you apply for in two business days or less upon acceptance.
CareCredit has been a trusted name in the medical community for over 30 years. The company has helped more than 10 million patients have more affordable surgery. The weight loss procedures covered by CareCredit include the Roux-en-Y gastric bypass, endoscopic sleeve gastrectomy, gastric band, and intragastric balloon. Apply today to see if you qualify for CareCredit financing.
Prosper Healthcare Lending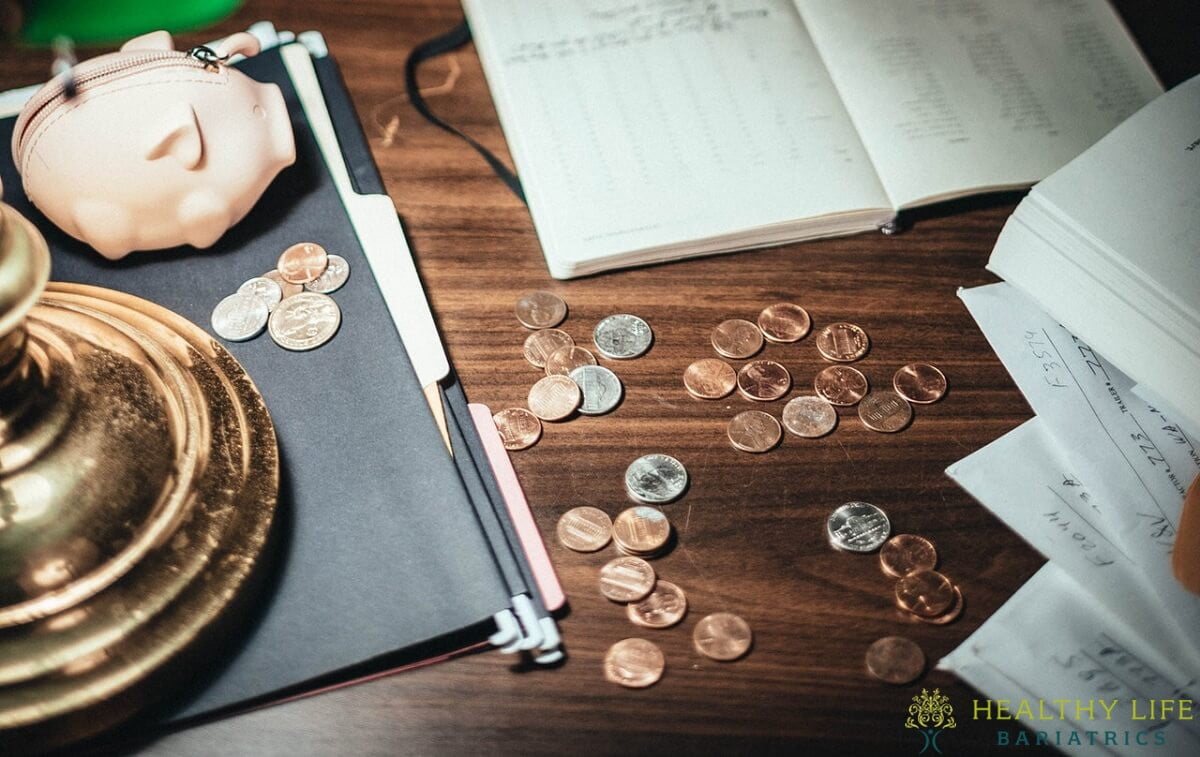 Prosper Healthcare Lending has lent over $5 billion in loans and promises to save patients over $1,000 when funding is secured.
It boasts of no transaction fees, finance amounts up to $35,000, and fast and easy processing. The company offers loans with zero hidden fees or surprises, and funding is offered for a variety of bariatric procedures, such as gastric bypass, gastric banding (Lap-Band), sleeve gastrectomy (gastric sleeve), and duodenal switch. Prosper can even cover post-surgery appointments and other related treatments and procedures you may require during the course of your treatment.
The company is trusted in bariatric circles and comes with a good reputation when it comes to making bariatric surgery more affordable. Apply for a Prosper Healthcare Financing loan to pay for your weight loss surgery today. Checking your eligibility will not affect your credit score.
Other Loan Ideas
Another option for funding bariatric surgery is to secure a personal loan from your bank. You can also open a home equity line of credit or use your savings. GoFundMe and other online charity websites may help you secure the funds you need through the help of friends, family, and kind internet strangers. And if you have a low income, you may qualify for Medicaid or Medicare, which both offer support for bariatric procedures to some degree. It helps to explore all your options so you can find the cheapest and easiest method for funding your weight loss surgery.
What is the Cost of Bariatric Surgery?
The cost of weight loss surgery can be between $20,000 and $25,000, depending on several factors. These can include the type of surgery you are having, and associated fees that may come with surgery, including the medical facility, and surgeon's fees. Medical financing can be used to cover all of these costs, including post-surgical doctor visits.
You CAN Afford Bariatric Surgery
With bariatric financing, you can get the funds you need for surgery right away. Best of all, many medical financing companies make it easy to get approved, even if you have credit flaws. This means that anyone can now afford bariatric surgery without breaking the bank, thanks to medical financing.
How to Schedule a Consultation for Bariatric Surgery
Now that you know how to pay for weight loss surgery, the next step is to schedule a consultation with the best bariatric surgeon in the greater Los Angeles area, Dr. Babak Moeinolmolki. Along with his professional surgical staff, Dr. Moeinolmolki can provide you with a diagnosis and recommendation for weight loss surgery. You can also learn about your financing options, making bariatrics more affordable for you. Dr. Moeinolmolki partners with both CareCredit and Prosper Healthcare Lending. We can even help you fill out your application! Call us today and choose a time for your consultation that works best for you – (310)861-7844.