Pouch Revision Surgery Specialist
For some patients, pouch revision surgery is a necessity and can help individuals move forward in their weight loss journey. At Healthy Life Bariatrics, Dr. Babak Moeinolmolki and his team are able to work with patients throughout the Los Angeles area, including Glendale and Encino, to find the best possible revisional treatment approach.
Want more information?
Q & A
What is the purpose of pouch revision surgery?
This procedure is done to address changes in the stomach that have taken place after a previous bariatric surgical procedure. For some patients, the original surgery did not have ideal results. In fact, many patients come in to have revisional surgery for procedures done in practices around the nation. For other patients, the original surgery was a success. However, the patient regained weight for a period of time after the surgery. Also, the stomach regained some or most of its original volume.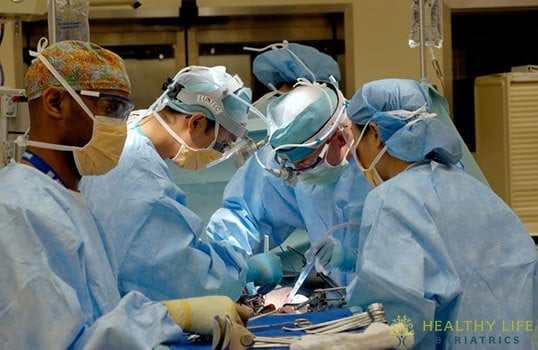 Is every patient a good candidate for surgery?
In order to determine if a patient is a good candidate for pouch revision surgery, the bariatric specialist will need to gather a significant amount of data and information. It is important to know where the initial operation was performed. It is also important to know how long in the past the procedure was completed. Understanding how the patient went through the postoperative period is also important, as well as gaining insight into any complications that resulted from the initial procedure. In order to be a good candidate for surgery, the patient should have played an active role in his or her weight loss, including making proper diet and exercise adjustments.
Are patients who undergo pouch revision surgery likely to keep the weight off?
There is no cut-and-dried answer to this question, as each patient has a unique set of strengths and challenges. In general, however, those patients who failed to reach their goals because their stomach pouch was too large after their first procedure have a good chance of reaching their goals after a pouch revision surgery. For those patients who did not lose the desired amount of weight due to personal choices, making the commitment to have revision surgery is indicative of a renewed dedication to reaching their weight loss goals.