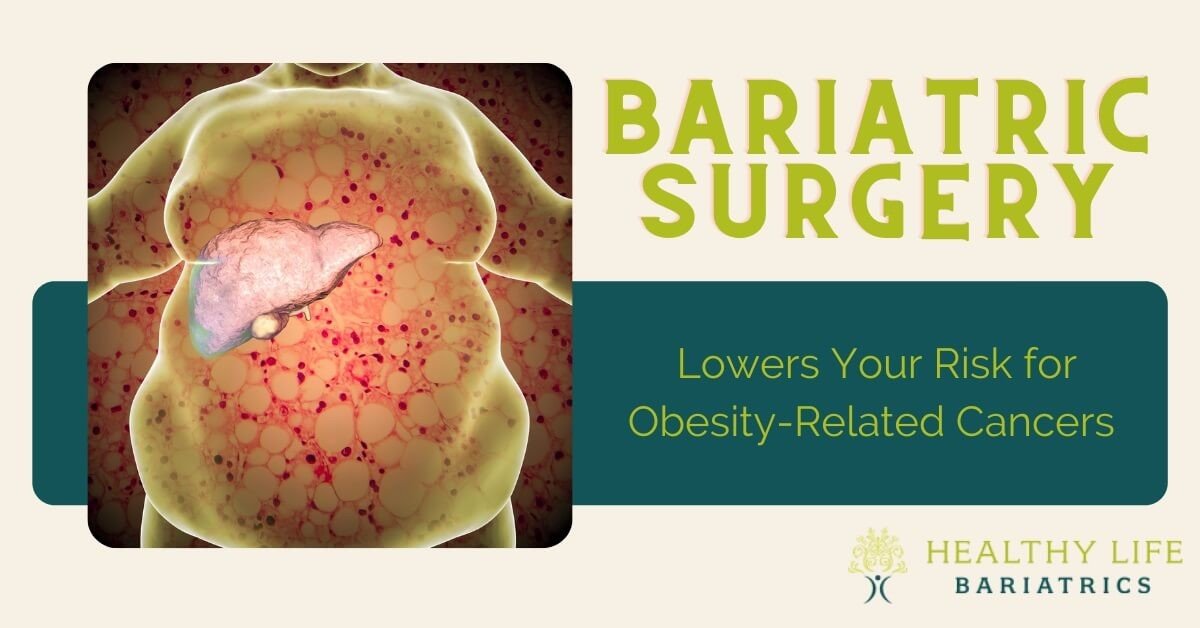 We are all familiar with cancer and how fatal the disease can be. Did you know that obesity is second only to cigarette smoking as the most preventable form of cancer in the U.S.? It's true.
Obesity may not be a choice, but it can be treated. Doing so can keep you from suffering from up to thirteen separate cancers, according to the American Society for Metabolic and Bariatric Surgery (ASMBS).
The cancers associated with obesity include those of the breast, colon, rectum, gallbladder, kidney, thyroid, pancreas, and uterine lining (endometrium). These cancers are also known as obesity-related cancers or OACs, and sufferers seem to be getting younger every year.
Yet, hope is on the horizon. Studies show that bariatric surgery can lower your risk of developing obesity-related cancers. This is good news for obese people who want a better quality of life and a longer life as well.
Why Are Obese Individuals More Susceptible to Cancer?
The link between obesity and cancer is not well known. However, doctors and scientists do believe they have some idea as to why the link exists.
Fat cells produce hormones, such as insulin and estrogen. These hormones stimulate cell growth and promote the development of tumors. Fatty tissue can also have a detrimental effect on the body's immune response. The combination of these factors can lead to the development of several cancers. In fact, one study showed that obesity leads to the development of 40% of all cancers diagnosed throughout the country.
How Much Lower is the Risk of Cancer After Bariatric Surgery?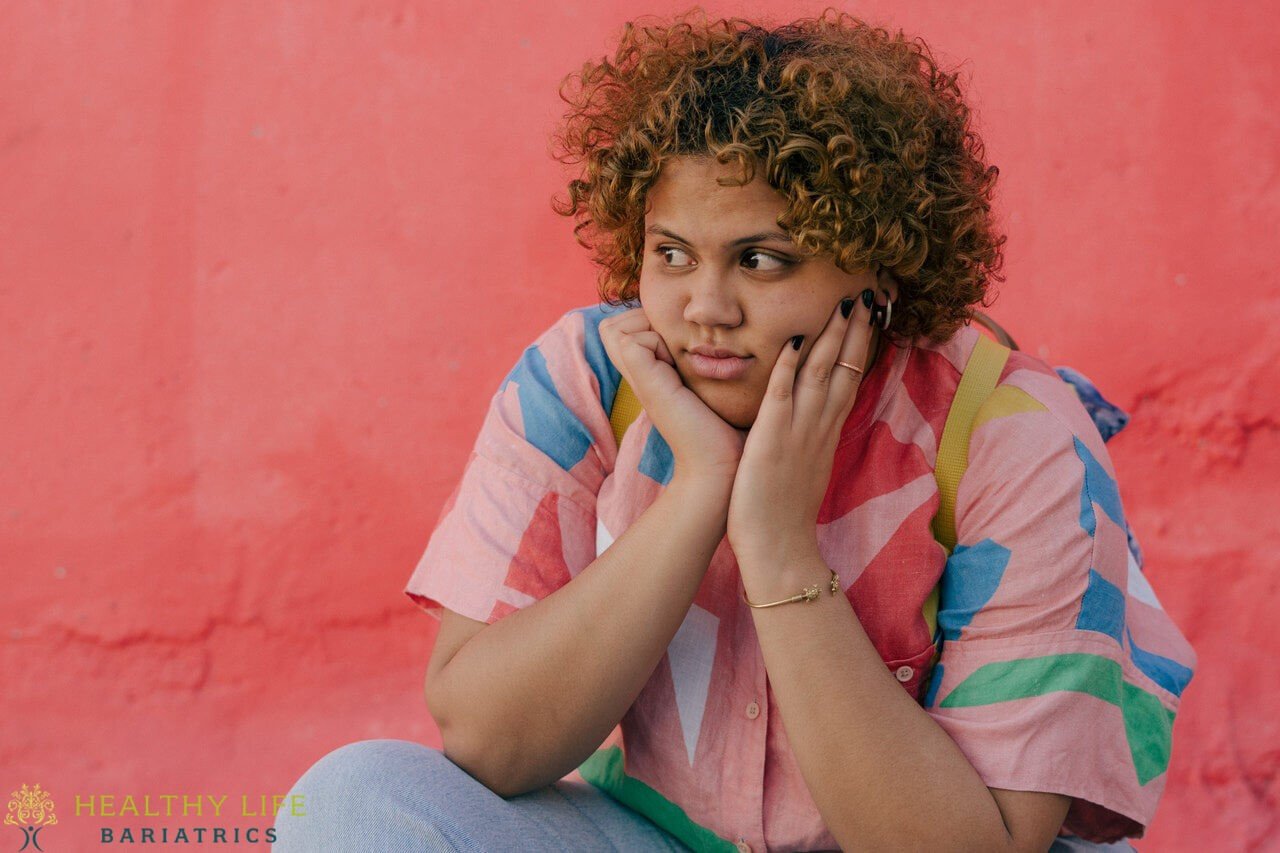 The studies show a positive correlation between bariatric procedures and lowered risk of cancer. These studies focus on the morbidly obese. These are individuals with a body mass index (BMI) of 40 or above. Patients with a BMI of 35 are also included when co-morbidities are present, such as type 2 diabetes mellitus (otherwise referred to as adult-onset diabetes), high blood pressure, sleep apnea, and arthritis of the joints and knees.
Amazingly, the ASMBS states that the chances of developing cancer after bariatrics is cut in half, as long as the patient goes on to lose at least 20% of their excess weight.
Considering that most patients go on to lose up to 60% or more of their excess weight after surgeries like the gastric sleeve and gastric bypass, this is good news for anyone who is considering meeting with a bariatric surgeon.
As far as specific cancers are concerned, there are numerous studies that showed equally positive results. Let's look at those now.
Pancreatic Cancer
A 20-year analysis of weight loss surgery patients showed that procedures such as the gastric sleeve and the gastric bypass significantly lowered the risk of pancreatic cancer after bariatric surgery. This is an important study to note since pancreatic cancer has such a low survivability rate. Only 3% of patients survive longer than five years.
The study followed over a million patients with obesity. Many also suffered from diabetes. Of these patients, over 10,000 underwent bariatric surgery (73% of those were women). The results showed that patients who had surgery were less likely to develop pancreatic cancer than those who didn't undergo surgery.
Colorectal Cancers
According to French researchers, people who are obese have a 34% higher risk of developing colon cancer. This risk is highest among those aged 50 to 75. Undergoing weight loss surgery has been shown to bring that risk back down to normal.
However, the researchers state that there is a caveat. The study by researchers at the Centre Hospitalier Universitaire de Nice showed that there is merely an association of lowered risk. The study does not prove that the lowered risk is conclusive.
Female Cancers
Studies from the University of Utah School of Medicine and Gothenburg University in Sweden showed that women who underwent bariatric surgery had a 40% reduction in cancer death from female cancers like cervical cancer, ovarian cancer, vaginal/vulvar cancer, and endometrial or uterine cancer. The women also showed a 60% reduction in death overall.
Multiple Cancers
A study published in Annals of Surgery by researchers at the University of Cincinnati (UC) College of Medicine showed that bariatric surgery lowered the risk of several cancers, including postmenopausal breast, colon, pancreatic, and endometrial cancers. What's more, cancer-free survival rates were 98.45%, 97.2% and 94.11% at the three, five, and ten year marks, respectively.
Melanoma
A Swedish study showed that bariatric patients had a 57% lower risk of developing melanoma and 41% lower risk of developing squamous cell carcinoma. The bariatric patient studies were compared to obese individuals who received conventional treatments only.
Experts believe the lowered risk of skin cancer is due to the alterations in metabolic and endocrine function. These altercations happen after bariatric surgery.
Conclusion
Not only does bariatric surgery lower the risk of heart disease and type 2 diabetes, among other weight-related ailments, but losing weight with surgery can also lower the chances of a cancer diagnosis. While we need more research to determine the long-term viability of these studies, researchers believe they are on the right track. For obese individuals, these studies should give hope that obesity treatment can help in more ways than one, especially when it comes to living an extended and healthy life.
Learn more about bariatric procedures like the gastric sleeve and gastric bypass by contacting Healthy Life Bariatrics in Los Angeles, California. You would be a good candidate for these surgeries if you have tried to lose weight through conventional means, but to no avail. Dr. Babak Moeinolmolki has an excellent track record of helping patients like you defeat obesity the fast and healthy way.
Schedule a consultation with Dr. Moeinolmolki by calling our office today. Don't forget to ask about our fast-track program. With this program, you can go from consultation to surgery in as little as a few weeks. You can reach us at (310)807-1735.