At Healthy Life Bariatrics, Dr. Moein wants to give patients like you every opportunity to achieve your weight and body shaping goals. In addition to offering life-changing bariatric surgery and body contouring procedures, Dr. Moein will occasionally prescribe weight loss medication to facilitate or manage your fat loss.
Why Do We Prescribe Weight Loss Medications?
Dr. Moein recommends weight loss medication for patients that are interested in mild to moderate weight loss without the use of surgery.  There are also situations in which the patient may need medication as an adjuvant treatment to help optimize their weight loss goals after a gastric balloon or gastric Sleeve procedure.  Dr. Moein will also prescribe the medicines prior to bariatric surgery in conjunction with medically supervised diets and exercise to facilitate weight loss in preparation for bariatric surgery. If a patient experiences weight regains in the years following bariatric surgery, one or more medications may also be prescribed.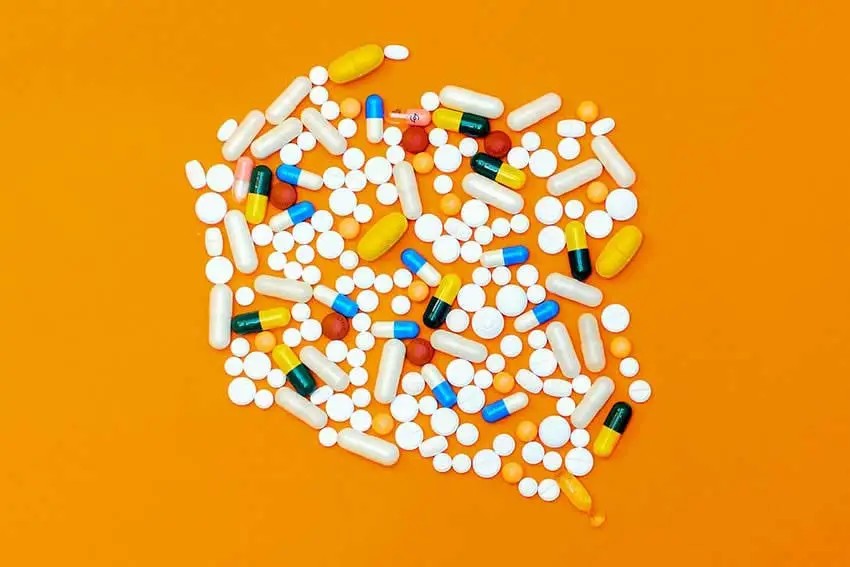 Who is a Good Candidate for Weight Loss Medication?
Dr. Moein may consider these medicines if your weight loss has stalled despite a diet and exercise program pre-surgery. The medicines will be prescribed post-surgery if you have failed to lose an acceptable amount of weight or if your weight has slowly begun to creep back in the months and years following surgery.
Generally speaking, we will only be prescribe weight loss medications for patients with a body mass index (BMI) of 30 or greater.
You may still be a candidate if your BMI is 27 or greater, and you have an accompanying obesity-related medical problems like diabetes or high blood pressure.
Before prescribing weight loss medication, Dr. Moein will review your medical history and give you a full examination. He will also assess possible drug side effects and potential interactions with any medications you are currently taking.

Medications Prescribed for Fat Loss
Here are just a few of the medicines we use for added fat loss. Your prescription may vary. Talk to Dr. Moein during your initial consultation for details.
Orlistat 
Orlistat contains a combination of the medications Xenical and Alli. The weight loss medication acts locally to inhibit pancreatic and gastric function, thus limiting the intake of food and nutrients by the small intestine. Clinical trials show that Orlistat led to a 5 to 10-pound reduction in weight, more than exercise and diet alone. Common side effects can include bloating, flatulence, diarrhea, abdominal pain, and indigestion (dyspepsia).
Phentermine
This weight loss medication acts as an appetite suppressant and has been available for use since the 60s. The medicine is available in two forms: timed release and quick release. Patients who take phentermine have been shown to lose from 10 to 30 pounds. Side effects include minor agitation and insomnia.
Phentermine + Topiramate 
This medication goes by the brand name Qsymia and is an extended-release capsule that clinical trials show can lead to a loss of up to 10% of your body weight. Possible side effects include mood changes, trouble sleeping, depression, and mood changes. This weight loss medication should never be taken during pregnancy.
Lorcaserin 
Otherwise known by the brand name Beliq, this medication affects the chemicals in the brain that regulate appetite. The weight loss tends to be moderate and can lead to a 10% reduction in body mass. The most common side effects include constipation, nausea, dry mouth, dizziness, fatigue, and headache.
Contrave 
Contrave contains both Bupropion (an antidepressant) and Naltrexone (which blocks the effects of alcohol and narcotic medicines). Patients have been shown in clinical trials to drop up to 10% of their body weight. Side effects can include headaches, dry mouth, and gastrointestinal issues.
Special Instructions for Bariatric Patients Taking Medication 
If you are a bariatric patient of Dr. Moein's, you should know that the procedure you underwent can change the way your body absorbs weight loss medications. This is true for gastric bypass and other surgical procedures. As such, Dr. Moein may change your medications over time as your obesity-related health conditions improve.
Dr. Moein will discuss these changes and your weight loss medication regimen in the months before your bariatric surgical procedure.
Different Forms of Medication 
Dr. Moein may ask you to take your medication in various ways, such as crushed, injectable, chewable, sublingual, and liquid, in the weeks following your procedure. This is due to the fact that large tablets and capsules can become lodged in your body. In addition, medications that are coated or covered in a polymer substance may be difficult for your body to absorb after your weight loss surgery.
Gastric Sleeve Patients & Weight Loss Medication 
If you are undergoing gastric sleeve surgery, you'll be pleased to know that this bariatric procedure doesn't affect the way your body absorbs medication, so you can take any medicines Dr. Moein prescribes the same way you are accustomed to taking them.
Your Weigh Loss Medication Regimen & Results May Vary
Speak to Dr. Moein during your initial consultation to determine if weight loss medications may be right for you. The medications you are prescribed and the results you achieve may vary, depending on a variety of factors. Dr. Moein will help you manage your expectations while providing you with a customized treatment plan that may or may not include bariatric surgery, medically supervised diets, and/or weight loss medication.
Please note that weight loss medication evaluations and consultations are often charged in 15-minute intervals. These visits will include a blood pressure assessment and weight and food diary review. We encourage all our patients to use MyFitnessPal or similar software to track their weight, as well as their food diary and exercise schedules. Please bring a copy of your monthly progress to your consultation.
Contact Dr. Moein at Healthy Life Bariatrics in Los Angeles, California to learn more.