Post-Bariatric Belt Lipectomy (Body Lift)
If you have excess skin in equal amounts around your abdomen, back, and hips, you can opt for a belt lipectomy. Dr. Moeinolmolki a bariatric surgery expert in Los Angeles, performs this procedure by making an incision that extends around the abdomen, at about the same height where you typically wear your belt. In some cases, an additional incision is made down the belly's front to the groin area. In most cases, the patient can go home on the day of his/her abdominal skin tightening surgery. At the end of the surgery, Dr. Moeinolmolki places two drainage tubes at the site of the incision. And within seven to ten days, Dr. Moeinolmolki removes the tubes and examines the progress of healing. The patient is also required to wear a binder around the abdomen for around six weeks in order to speed up recovery as well as to protect the sutures.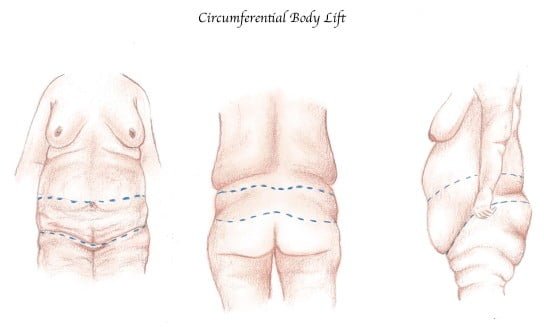 Tummy Tuck Surgery (Body Lift) – Any Risks?
Post-bariatric abdominal tightening procedures and tummy tuck surgery have an excellent safety profile. Like any surgical procedure, these procedures are associated with some risks and complications. But, the risks are few and can be minimized if your surgeon uses meticulous surgical techniques and sound judgment. Using years of experience in the field, Dr. Moeinolmolki aims at making these procedures even more comfortable and safe so that the risks and complications can be minimized.
Many patients are often confused about what type of surgery is most appropriate for their body and physiology. Having the knowledge base that combines weight loss surgery procedures with body contouring allows our revisional bariatric surgery expert, Dr. Moeinolmolki to make the most suitable recommendation to ensure long-term success and consistent results that HLB patients can be proud of. In addition to monitoring your healing progress after body contouring surgery, Dr. Moeinolmolki also offers nutritional guidance while adjusting your diet and physical activity to get the best long-term results. This multidisciplinary approach is part of the difference that you will experience at Healthy Life Bariatrics the best bariatric surgery clinic in LA.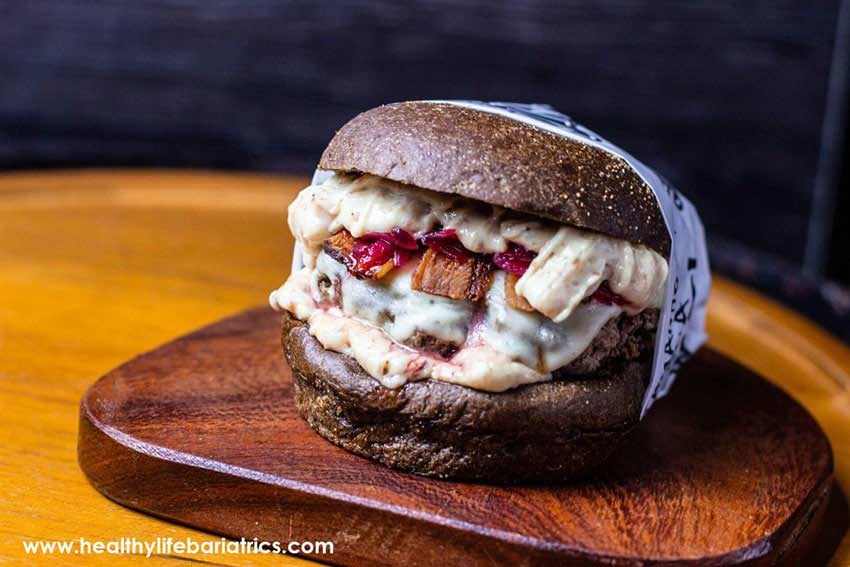 In some cases, bariatric surgery failure comes back to plain old bad habits.
Your food choices may become worse over time after having weight loss surgery. Weight loss surgery is designed to encourage you to eat less and eat the right types of foods. Eating calorie-rich foods, even after undergoing bariatrics, will make it hard to keep the weight off.
You might find yourself exercising less. Coupled with overeating, a sedentary lifestyle is a recipe for weight regain and bariatric failure.
The lesson?
Before opting for bariatric revision surgery, if you notice yourself slipping back into old habits, try to enact a reset. Get back on the horse. Choose smaller meals. Reach for healthier foods. Get plenty of exercise. If the weight still creeps back up, and you still feel your weight loss surgery has failed, then it may be time to seek out a revision.
Bariatric surgery is only a tool. You must still work hard to lose the excess weight. Your bariatric surgeon can help you along the way on your weight loss journey.
Who is a Good Candidate for Bariatric Revision Surgery?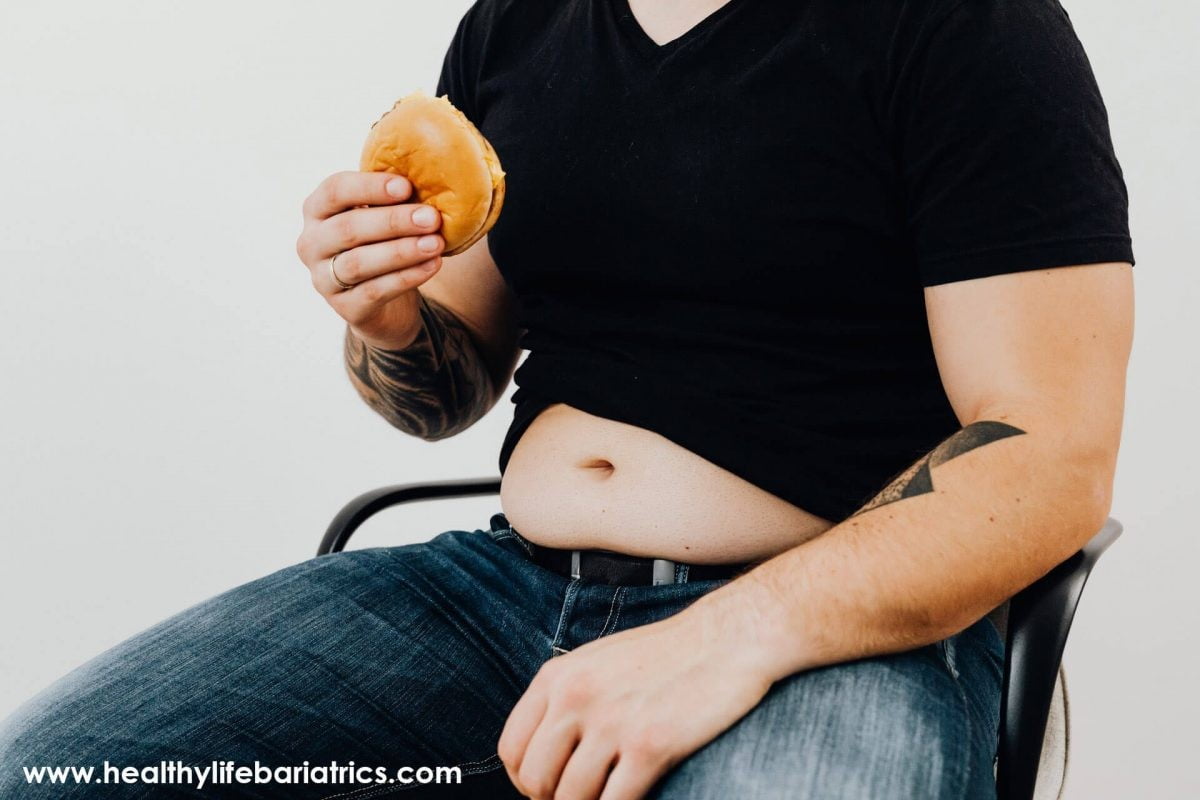 Weight loss surgeons look for specific criteria when gauging a patient's candidacy for revision surgery. If you underwent bariatrics in the past and yet your BMI has increased back up to the 35 to 40 range, revision surgery should be considered.
Your surgeon may recommend that your sleeve gastrectomy (gastric sleeve) be altered or converted to a gastric bypass. Regardless of the technique used, bariatric revision surgery can get you back on track to experiencing the weight loss you expect.
Does Insurance Cover Bariatric Revision Surgery?
Health insurance providers have different requirements for revision surgery. Insurers will usually cover bariatric revisions if they involve weight regain following the lap-band, sleeve gastrectomy, or gastric bypass. Check your policy or call your insurance company to determine if revision surgery is reimbursed by insurance.
What Recovery Time Can You Expect with Revision Surgery?
Take the time it took you to recover from your first procedure and add a couple of days. This is about how long you can expect to heal after revision surgery. Your surgeon might have to deal with scar tissue and an altered blood supply. These complications can extend your recovery time. Your surgeon may also require you to stay in the hospital for a few days. Overall, you can expect to resume your normal schedule within one to two weeks.
What Results Can You Expect from Bariatric Revision Surgery?
Bariatric revisions often have good outcomes. Whether the original failure was due to genetics, environment, food choices, life stresses, behavioral patterns, or a mistake made by the original surgeon, your revision surgeon's first aim is to address those factors. A revision surgery will have a better likelihood of succeeding once those issues are identified and cared for.
You can increase the chances of success even more by choosing an experienced bariatric surgeon for your revision surgery. Determine if you are a good candidate for bariatric revision by scheduling a virtual consultation with Dr. Moeinolmolki at Healthy Life Bariatrics. Call (310)-881-8260.