Gastric Balloon Specialist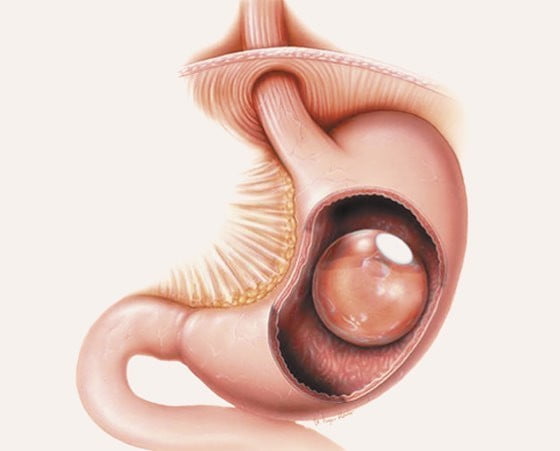 Patients searching for a weight loss option that is effective and non-invasive will be happy to learn about the gastric balloon. Gastric balloon technology can help you take control of your weight and acheive your health goals. Ask about the gastric balloon by calling Healthy Life Bariatrics, where Dr. Babak Moeinolmolki helps patients throughout the Los Angeles, Glendale, and Encino areas.
Q & A
What is a Gastric Balloon and How Does it Help With Weight Loss?
One of the things that differentiate gastric balloon procedures from most other weight loss solutions is the fact that it is an outpatient procedure that is minimally invasive. The Orbera balloon is made of soft silicone. It is used to fill a portion of the space within the patient's stomach. That leaves less room available for food, which helps the patient control food intake. After a period of six months, we can remove the balloon, leaving the stomach in its original configuration. By that time, the patient will have grown accustomed to recognizing the signals between the brain and body that control hunger and satiation. Therefore, the patient will have established healthier nutrition and exercise habits critical to supporting a healthy lifestyle.
Quick Tips to Enjoying a Healthy Lifestyle After Your Gastric Balloon Procedure
How Does Orbera Gastric Balloon Procedure Work?
The process begins with an endoscopic procedure to make sure that there are no conditions that would prevent the use of the medical balloon. Then, the patient is given a mild sedative to promote relaxation. The bariatric surgeon inserts the deflated balloon through the patient's esophagus and into the stomach. Once in position, we use a syringe to partially fill the balloon with a saline solution, to around the size and shape of a grapefruit. The procedure is swift and painless and generally takes only 20 to 30 minutes to complete. Afterward, the patient is released and can go home or even back to work.
Can the Gastric Balloon Result in Long-Term Weight Loss & Is it a Viable Solution to Obesity?
What is the Patient's Role in the Gastric Balloon Weight Loss Approach?
In order for a gastric balloon to be effective, the patient must be willing and able to take the reins in managing his or her weight loss journey. The balloon will assist by displacing much of the stomach's volume. It makes it easier to feel full with fewer calories. However, that is just the beginning. Patients work in conjunction with the bariatric surgeon and the medical support team. They have access to assistance with nutrition, exercise plans, and overall health and wellness tools. Lasting weight loss requires active and dedicated participation, but the benefits are beyond measure.
The Gastric Balloon: Preparation for Placement & What to Expect After Surgery
Which Gastric Balloon is Right for You? Understanding the Many Choices