Dr. Moein believes that we should treat obesity as a disease without judgment. When all attempts to lose weight have failed, Dr. Moein recommends bariatric surgery to promote long-term weight loss for improved quality of life.
A Focus on Patient Education
Dr. Moein is passionate about informing and educating his patients about bariatric weight loss surgery and the necessary tools for healthier living. Along with the information he provides on his website and in his contributions to publications like RealSelf, Dr. Moein can teach you about the bariatric surgical procedures that may be right for you.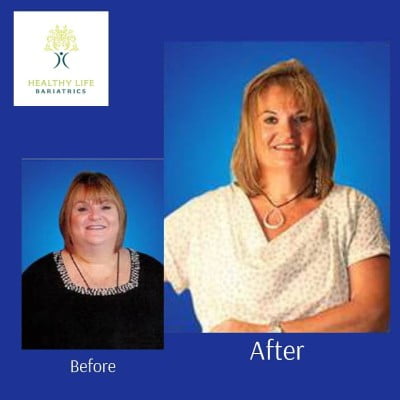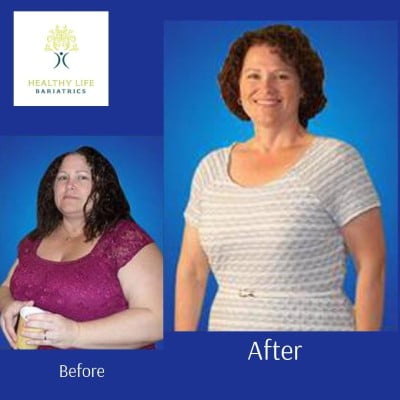 Receive A Comprehensive Weight Loss Treatment Plan
During your initial consultation, Dr. Moein may recommend one or more bariatric and/or body contouring procedures that are ideal for your weight loss, body goals, and medical history.
Dr. Moein will begin by assessing your body goals, medical history, and pain tolerance, among other factors. The pain will be managed using over the counter and prescription medications to keep you as comfortable as possible throughout treatment.
Following the surgery, Dr. Moein will monitor your recovery to determine if you are ready for post-surgical body contouring. Dr. Moein will also take care of all procedure scheduling, which alleviates stress and keeps your body shaping goals on track.
The best part is that all of Dr. Moein's treatments are devoid of hidden charges or surprise fees. This is all according to Dr. Moein's plan to keep weight loss treatments and body contouring affordable, convenient, and accessible to all patients in need.
Start on the journey to permanent, safe, and effective weight loss with bariatric treatments by a skilled and compassionate Los Angeles plastic surgeon. Schedule an initial consultation today.
Bariatric Treatments for Sustained Weight Loss
Gastric Sleeve
Sleeve gastrectomy, more commonly known as gastric sleeve surgery, is a minimally-invasive procedure that restricts the size of your stomach to help you consume fewer calories. Therefore, the procedure promotes long-term weight loss for a slimmer new you.
We perform the procedure by using laparoscopic technique, which involves the use of a small camera that is inserted into the body via a tiny incision. During surgery, Dr. Moein will remove a portion of your stomach to leave behind a narrow sleeve-shaped tube. The restricted stomach leaves you feeling satiated with small quantities of food, reducing the number of calories you consume for effective weight loss.
Dr. Moein recommends gastric sleeve surgery for patients with a body mass index (BMI) of 35 to over 60, which indicates severe and morbid obesity. Some patients with a 35 BMI or less may be qualified for a gastric sleeve, but Dr. Moein will first assess the risks and benefits of surgery while also considering medical and other less-invasive alternatives.
Following the surgery, Dr. Moein, a nutritionist and therapist, will support you if needed. You can expect to resume regular activities within one to four weeks.
Ask Dr. Moein if safe and effective gastric sleeve surgery is right for you as you begin your weight loss journey.
Gastric Balloon
A gastric balloon (otherwise referred to as an intragastric balloon or stomach balloon) is a non-invasive, outpatient procedure that is 100% reversible. The procedure reduces the amount of food your stomach can hold, supporting healthy lifestyle changes. You'll end up feeling satisfied with fewer calories for effective and long-term fat loss.
Dr. Moein uses multiple types of gastric balloons, including Obrera, Reshape, and Obalon.
The FDA-approved balloon is inserted down the esophagus and into your stomach using a tiny camera. Once inserted, the device will be filled with a saline solution to the size of a grapefruit. The device will then limit the room available for food, reducing hunger, and helping you control your dietary portions.
The gastric balloon is intended to be a short-term weight loss treatment that supports long-term results. Six months after the procedure, the balloon can be removed, which will return your stomach to its original configuration. By that time, you will have become accustomed to controlling your food portions with a better understanding of the signals that regulate hunger and satiation.
In this sense, we use the gastric balloon to serve as a starting point for healthier nutrition and exercise habits, which represent the pinnacles of a healthy lifestyle.
There is virtually no recovery time with a gastric balloon procedure. In fact, you can return to work or home within hours after treatment. The only difference is that you will be unable to overeat, helping you make the critical lifestyle changes that are necessary for long-term weight loss.
Gastric Bypass
Gastric bypass (Roux-en-Y gastric bypass or RYGB) is considered the gold standard of weight loss surgery. In other words, that it is the best and most reliable weight loss surgery currently available.
The procedure takes a dual approach to weight loss. The first aspect involves a series of surgical staples to divide the stomach into an upper and lower section. When you eat, the food will enter the upper section, which is reduced to the size of a walnut, allowing it to hold around an ounce of food.
Dr. Moein will connect the upper portion of your stomach to the small intestine, allowing food to travel directly from the upper pouch to the small intestine. As a result, the caloric absorption from the food you eat is reduced, promoting rapid and permanent weight loss.
You may be an ideal candidate for gastric bypass if you have a BMI of 40 or higher. If your BMI is less than 40, and you suffer from one or more weight-related health problems, you may also qualify for a gastric bypass procedure.
Patients who opt for gastric bypass surgery typically can expect dramatic weight loss results. On average, patients lose 60% of their excess weight. Patients also enjoy a lessening or complete reversal of many weight-related health problems, like diabetes, sleep apnea, and asthma.
Following the surgery, Dr. Moein will instruct you to start on a liquid diet, which will slowly progress to soft and eventually regular food, though in much smaller portions.
To maximize weight loss, we support you in making lasting lifestyle changes, such as eating smaller meals throughout the day and getting regular physical exercise.
Lap-Band®
Laparoscopic adjustable gastric banding or Lap-Band® is a highly effective weight loss procedure that reduces your functional stomach volume. By consuming less food and fewer calories, you will experience dramatic weight loss, greater energy, and improved quality of life.
The minimally-invasive procedure consists of Dr. Moein placing a band around the upper portion of your stomach using a tiny incision and laparoscopic camera. Once installed, the lap-band creates a small pouch that is designed to hold food. The band limits the amount of food that can be consumed comfortably, which encourages you to eat smaller amounts for healthier living.
Following the procedure, we will instruct you to eat soft or liquified foods for the first 45 days. During this time, Dr. Moein wants you to become accustomed to your body's signals regarding hunger and satiation.
While the lap-band can be used long-term, the device is removable if needed. Around 9% of patients eventually require band removal, whereby a separate weight loss procedure can be performed. To lower the risks of you requiring a follow-up procedure, it helps to select an experienced and skilled surgeon like Dr. Moein to perform the lap-band surgery.
Lap-Band/Pouch Revision
Lap-Band® Revision surgery is performed when the band has slipped and/or the surgery has failed to adequality treat obesity. Revision procedures vary, depending on the issue being corrected.
Possible revisions include:
Replacing the band with a new one.
Gastric sleeve surgery following a lap-band procedure.
Gastric bypass following a lap-band procedure.
Restoring a stomach pouch to its original size following gastric bypass surgery.
In some cases, bariatric surgery patients require pouch revision surgery to further aid in their weight loss journey. The procedure is designed to fix one or more issues that were caused by an initial bariatric procedure, such as an enlarged or opened gastric pouch.
The type of revision surgery Dr. Moein recommends will depend on the specifics of your case. Schedule a consultation to see if bariatric revision surgery is right for you.
Who is a Good Candidate for Bariatric Weight Loss Treatment?
Are you looking to lose weight and nothing seems to work? If so, then you may be an ideal candidate for medical or surgical weight loss treatment.
No matter your BMI, Dr. Moein can help you determine the weight loss and/or body contouring treatments that will help you achieve your physique goals. Weight loss surgery may be right for you if you have a high BMI (30 – 40+) and wish to lose weight and improve your health.
Does Insurance Cover Your Weight Loss Surgery and Do You Offer Financing?
Insurance policies vary, so there is no blanket statement that can be made whether or not insurance will pay for weight loss surgery. If the surgery is deemed medically necessary, as in you have a BMI over 40 along with associated weight-related health issues like diabetes and sleep apnea, insurance may cover one or more of your procedures.
We are proud to offer to finance through Prosper Healthcare Lending, Care Credit, the premier financing company for healthcare treatment.
Whether you are paying cash or financing your treatment, you can expect 100% transparency with regard to all fees. Dr. Moein believes that life-improving surgery should be affordable and convenient for all patients in need, and that includes you.
Ask Dr. Moein about a bariatric weight loss treatment plan and financing program that is ideal for your situation, catered to your unique goals and budget.
Our helpful staff is standing by to answer all other questions regarding insurance and financing. Call now to schedule your initial consultation.