You've been on your weight loss journey for a long time and your determined efforts have paid off. You went through bariatric surgery, continued to stick with your diet plan, and now you're rightfully proud of your weight loss. Then you look in the mirror and see a bunch of excesses, sagging skin.
You probably knew that would happen, but actually seeing it on your body is a letdown. So let our team at Healthy Life Bariatrics help with surgical body contouring to give you the shape you deserve.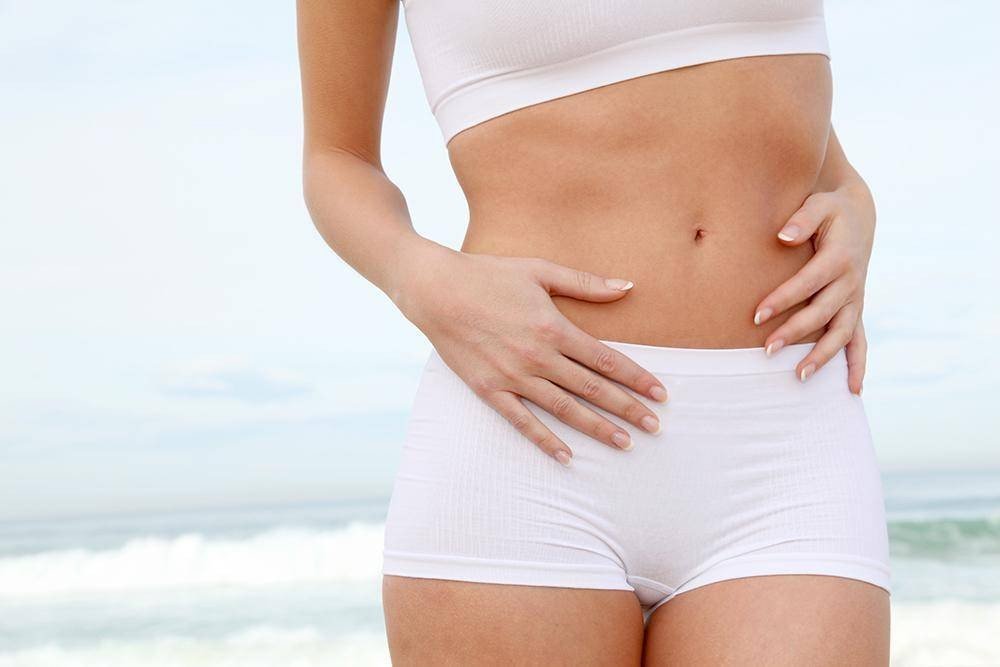 Why do you need post-bariatric cosmetic surgery?
After extended and extreme periods of weight gain/loss, many people will experience excess or sagging skin. The elastic fibers in the skin can become damaged in this process, causing the skin to lose elasticity, preventing it from bouncing back.
While it's important to get rid of the excess skin so you can look and feel wonderful, it should also be removed for health reasons. Large skin folds can be uncomfortable and make any activity difficult. Excess skin also tends to develop ulcers and rashes in the folds, which can lead to an infection.
What is surgical body contouring?
Surgical body contouring is plastic surgery to remove the drooping skin and fat that remains after significant weight loss. Every part of your body can be contoured, but they're not usually all done at the same time.
What are your body contouring options?
The team at Healthy Life Bariatrics offers many body contouring procedures, including:
Post-bariatric belt lipectomy (body lift)
For many patients, the first step is a body lift that targets their abdomen and lower back. Your surgeon makes an incision around your abdomen and back at about the height where you'd wear a belt.
During the surgery, excess skin is removed, including the apron of skin hanging from your abdomen, and liposuction is done to remove fat if needed. Then your muscles are tightened and your skin is repositioned and sutured into place.
Although a belt lipectomy is usually confined to your lower abdomen and back, you may be able to have a buttock lift and outer thigh lift during the same procedure. Combining the procedures helps you keep that area of your body in proportion.
A breast lift and arm lift
After taking care of your abdominal area, most patients – men and women – want to improve the contour of their breasts and upper arms. Breasts contain a significant amount of fat, so after bariatric surgery and subsequent weight loss, they often sag and have a deflated appearance.
A post-bariatric surgery breast lift is different from a typical breast lift due to the amount of excess skin that's removed and the extra attention that's paid to using your existing skin and breast tissue to preserve blood supply and create the shape you envision.
After excess skin and fat are removed, your underlying breast tissue is lifted, shaped into your new contour, and the nipple and areola are repositioned. If needed, your surgeon can reduce the size of the areola to match your new breast shape.
An arm lift to remove excess fat and skin hanging from your upper arms may be performed at the same time as your breast lift. The excess tissue in your arm often extends into your armpit and chest, so it makes sense to take care of this area while you're getting your breasts or chest lifted.
Like all surgical body contouring procedures, during an arm lift, fat is removed with liposuction, excess skin is removed, then the skin is pulled tight and sutured together.
The only difference with an arm lift is that the scar may be visible. With other contouring procedures, the incisions are placed in areas where they're either not visible or can easily be covered by minimal clothing.
What other body contouring options are available?
Over time, you can count on surgical body contouring to reshape all areas of your body where you have sagging skin or pockets of fat. You can get an inner thigh lift or a tummy tuck if you don't need the full belt lipectomy.
If you're close to your final weight goal and you still have unwanted bulges of fat, you can take care of the problem with Smartlipo®, which uses laser technology to melt fat, then easily extracts it with minimal suction.
There's one thing you can count on – the team at Healthy Life Bariatrics in Los Angeles is dedicated to sharing your weight loss journey and providing support every step of the way. That includes taking care of all of the surgical body contouring you need to achieve the smooth, well-proportioned, and shapely body you've worked so hard to attain.