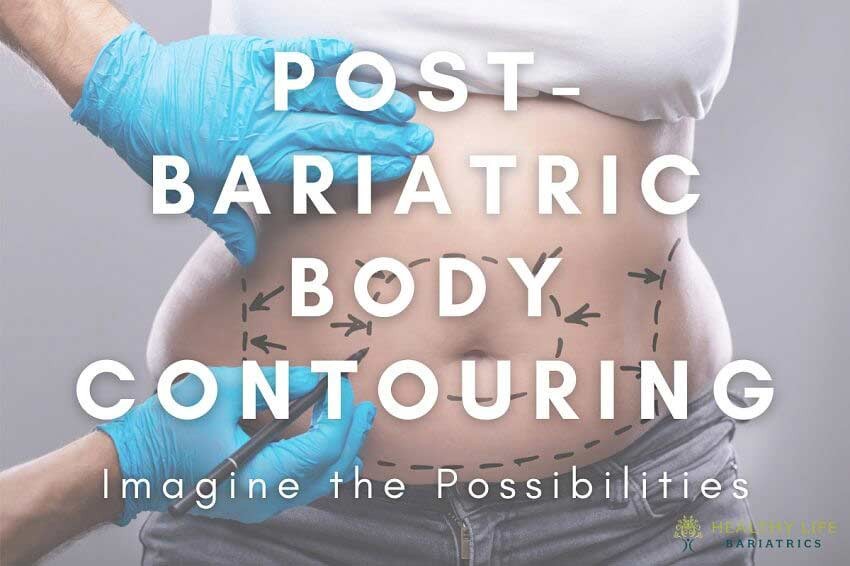 Bariatric or weight-loss surgeries are becoming increasingly popular as the obesity epidemic flourishes worldwide. Using time-tested procedures such as gastric sleeve surgery and Roux-en-Y gastric bypass, patients with elevated BMIs can achieve a slimmer frame and improved health.
Weight loss with bariatric surgery comes on fast, and many patients are left with a few unwanted bodily changes as a result. Loose skin and skin rashes where skin rubs against hanging skin are only some issues bariatric patients can experience as their excess weight melts away.
Post-bariatric body contouring gives bariatric patients a chance to achieve total body health and aesthetic wellness for lifelong positive change.
Looks matter, and it's not because of other people. What matters is how you feel about yourself. If the hanging skin around your abdomen reminds you of the struggle you'd soon rather forget, body contouring cosmetic surgery can help you find peace.
Post-bariatric body contouring is not only for hanging abdominal skin after all the weight comes off. It can also help with saggy arms, thighs, and love handles.
Here are some ideas to consider as you open up the possibilities of what post-bariatric body contouring could deliver to your quality of life.
Make Body Contouring Part of Your Future Treatment Plan
Your choice of bariatric surgeon matters. Look for a doctor skilled in both bariatric surgery and post-bariatric contouring. This way, you know you are getting the expertise of a well-trained surgeon without the risk of lines getting crossed as multiple doctors exchange notes. When you get both weight loss surgery and body contouring under one roof, you get to discuss your surgical results well in advance, with the same doctor.
Weight Loss Surgery is Critical for Improving Your Health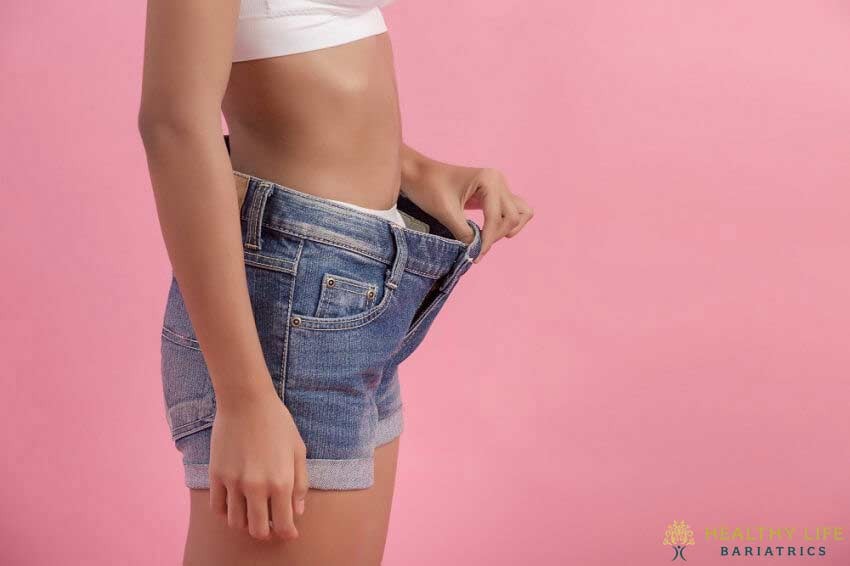 You are taking a major step toward optimum health by having weight loss surgery. In order to qualify for body contouring, you need to be in good health. Weight loss surgery not only reduces the added strain excess fatty tissue places on your heart, joints, and muscles, but there are a lot more benefits to bariatric surgery you may not have considered.
For instance, did you know that bariatric surgery is also a known treatment for over sixty obesity comorbidities that can accompany morbid obesity?
Read our article: What Are Obesity Comorbidities?
The one thing to remember about weight loss surgery is that the excess fat loss is rapid but safe.
How Does Bariatric Surgery Help You Lose Weight?
Bariatric surgeries like the gastric sleeve and gastric bypass surgeries work by restricting the amount of food you eat. Both procedures involve the shrinking of your stomach capacity. Up to 75% to 80% of your stomach is removed. The tissue taken is specifically chosen because it produces the hunger hormone ghrelin and is not critical to stomach function.
Since the production of ghrelin is diminished, you feel less hungry after bariatric surgery. The stomach tissue that remains is converted into a sleeve-like structure that acts as food storage. Food will pass through that sleeve on its way to digestion. As you can imagine, eating sizable portions with a stomach that is shrunken to half or less its size could be uncomfortable. As a result, you learn to chew your food thoroughly and enjoy each bite. This is part of a healthy lifestyle, which is necessary for bariatric surgery success.
Gastric bypass surgery progresses past this point to redirect your smaller stomach to a portion of your large intestine. This helps to reduce calorie absorption, further helping you drop excess weight.
Read our article: What Kind of Weight Loss Surgery is Right for You?
You can lose up to a third of your excess weight in only the first few months with a bariatric surgical procedure. Most patients go on to lose around half to three-quarters of their excess weight over the long term. That is massive weight loss that might leave you with a few bodily changes.
Changes that Can Occur Due to Bariatric Surgery
Arms
When you lose up to fifty to one hundred pounds, your skin loses elasticity. Sag can result. The upper arms tend to hold onto an excessive amount of loose skin following massive weight loss. The skin doesn't just hang but it also appears loose and full.
Breasts
Extreme weight loss can cause the breasts to flatten and sometimes hang. The hang can become significant enough to cause the nipples to point downward.
Abdomen
Abdominal skin after dramatic weight loss could hang all the way down to cover the pubic bone. The extra skin could hang around the sides and lower back, like an apron.
Buttocks
Even the groin and thighs can sag after bariatric surgery weight loss. This causes pockets of skin that can be uncomfortable in clothes and without.
Demand for Body Contouring is Rising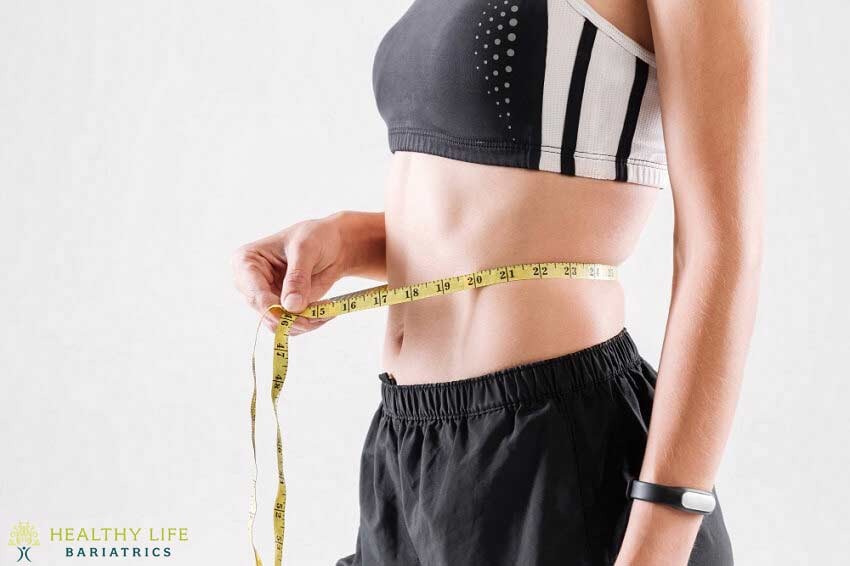 With bariatric surgery enjoying more popularity than ever before, demand for post-bariatric body contouring is rising. People now realize they can transform their bodies in a few hours by choosing cosmetic surgery.
What Cosmetic Body Contouring Options Are There?
Tummy Tuck Surgery (Abdominoplasty)
Also referred to as a body contouring stomach lift, the tummy removes excess skin around the midsection. The procedure can make clothes fit better and your body more comfortable to be in. This abdominal shaping surgery also takes care of any rashes that may have occurred on account of the hanging skin.
The hanging apron-like skin (pannus) can retain moisture. Rashes then occur when the skin rubs against itself, which can lead to poor hygiene
The tummy tuck can remove some hanging skin. But there is another surgery you should know about if hanging skin after bariatric surgery is a concern.
Belt Lipectomy Surgery
Also referred to as a torsoplasty, the surgery aims to remove hanging skin from around the waist, flanks, and back.
The incision runs around your midsection at the lower level of your waist. Liposuction can be coupled with the tummy tuck and belt lipectomy to create slimmer contours when skin removal isn't enough.
While that sounds like a lot of incision work, rest easy. The scars that result are hidden within the natural folds of your body whenever possible. This is another reason to choose your cosmetic surgeon carefully. You want a professional with professionalism, skill, and an artistic touch.
Arm Lift Surgery (Brachioplasty)
Hanging underarm skin is sometimes referred to as bat wings or bingo wings. The flesh continues to move even when your arm stays still. The arm lift removes the extra skin tissue to leave the arms slimmer with a more youthful curvature from armpit to elbow.
Incidentally, that distance is precisely how far the incision goes with arm lift surgery. That long incision allows the surgeon to trim away the excess skin, which is usually more tissue than you might expect. Some women can have as much as a pound of skin removed with an arm lift.
Breast Lift Surgery (Mastopexy)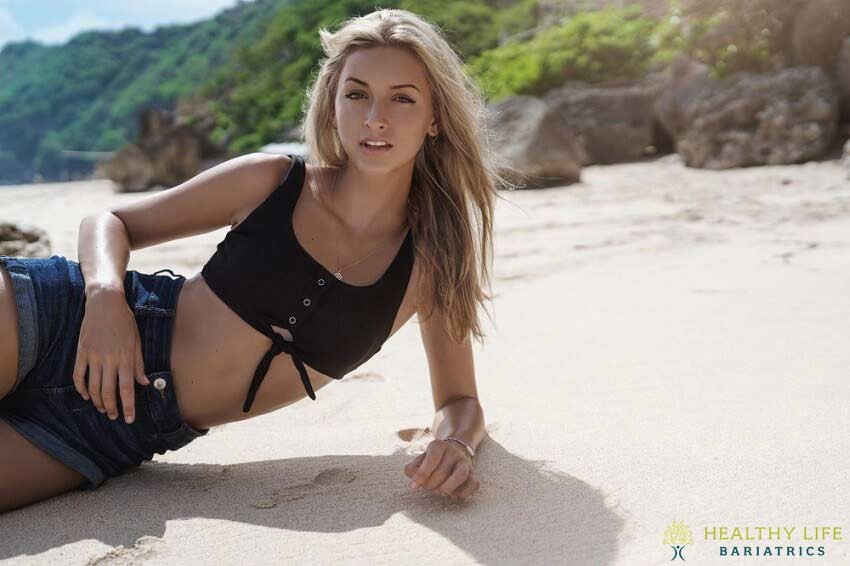 Droopy breasts are corrected with a breast lift, which trims the tissue away from the upper breast. The breasts are lifted and positioned higher on the chest.
Women can also opt for breast augmentation with breast implants or the fat transfer technique to give their breasts more fullness.
Scars for breast lift body contouring surgery are always hidden in areas you'd typically cover up with your bra.
Lower Body Lift Surgery (Thigh Lift Surgery and Butt Lift Surgery)
This body contouring procedure trims extra skin from the thighs and buttocks. For an inner thigh lift, the incision starts near the groin and continues down the knee. Liposuction can help remove pockets of fat that remain around the thighs and groin. For an outer thigh and buttock lift, the incision runs from hip to hip across the back, and above the buttocks. The lower body lift leaves you with more attractive thighs and a higher, tighter backside.
Gynecomastia Surgery (for men with excess breast tissue)
Women are not the only ones eligible for body contouring along the chest. Men with glandular growth caused by obesity-related hormone fluctuations can have their breast tissue reduced with this increasingly popular procedure.
More men are coming to see the benefit of gynecomastia surgery, which uses tiny incisions and a laparoscopic camera and tools to remove the glandular tissue. Liposuction can be used to remove excess fatty tissue from the chest area. Excess skin can be reduced if it extends beyond the borders of the chest.
Even puffy nipples can be corrected with gynecomastia surgery, leaving the man's chest more masculine in appearance with inconspicuous scars.
Facial Rejuvenation Surgery
When you lose a significant amount of weight, your face can lose volume. The cheeks take on a hollow appearance and the cheeks sag. This makes you look older than your true age.
Facial rejuvenation surgery refers to a number of procedures aimed at reversing the years from your face and neck. The eyelid lift, eyebrow lift, facelift, and neck lift, along with injectable neurotoxins like Botox, will make people wonder about your secret. Do you tell them? It's completely up to you.
Read our article: Should You Keep Your Weight Loss Procedure a Secret?
What is Recovery Like After Post-Bariatric Body Contouring?
You have already been through one surgery – bariatric surgery – and recovered from that. And then you went on to lose a pretty large amount of weight. Congratulations! You have undertaken the hardest part of the process.
Having to recover from another surgery should not deter you. Think of it as you getting to take more time off work. Or you getting more time to rest. However, you have to spin it, this is a time to be positive. Because being positive can improve your recovery time after surgery!
How Satisfied Are Patients After Body Contouring Surgery?
Studies show that when coupled together, bariatric surgery and body contouring surgery lead to the most improved lifestyle and psychological outcomes. The results of studies like these have caused many to believe that body contouring should be included with bariatric surgery as a necessary aspect of morbid obesity management.
How Much Does Weight Loss Surgery and Body Contouring Cost?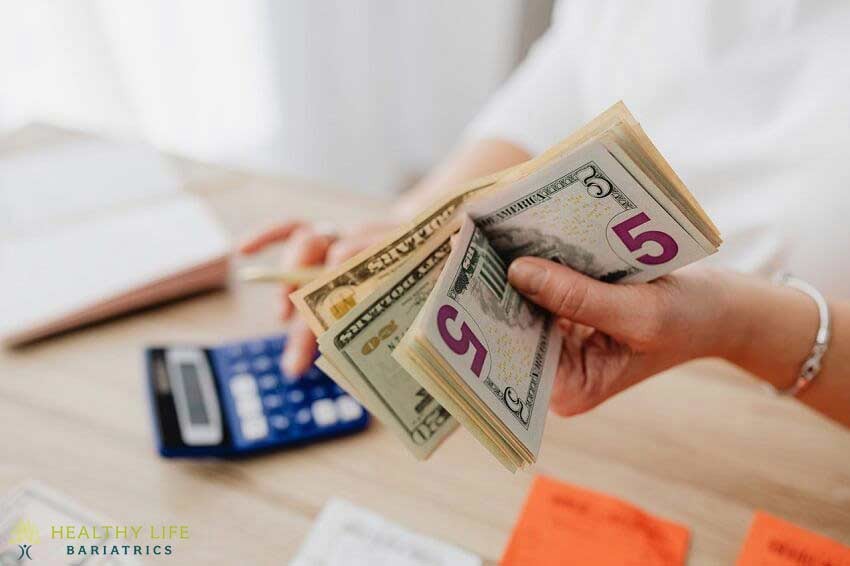 The cost of bariatric surgery and body contouring surgery will depend on your specific situation. The number of surgeries and types of procedures can affect your final bill.
The body contouring fees you are quoted will also depend on the area and skill level of the cosmetic surgeon.
You can get a better idea of what post-bariatric surgery can cost or receive a complete treatment plan with bariatric surgery included, by scheduling a consultation with a bariatric surgeon, body contouring surgeon, or doctor that handles both specialties in one practice location.
Learn about the Healthy Life Bariatrics Difference
Are You a Good Candidate for Body Contouring?
Whether you are a bariatric surgery patient or you are thinking about weight loss surgery, you might want to consider the possibilities post-bariatric body contouring could deliver to your life.
Here are some facts:
In many cases, multiple body contouring procedures can be performed at the same time for a streamlined treatment process.
Some insurance policies may provide coverage for bariatric surgery and post-bariatric body contouring. Read your policy and call your insurance company to inquire about cases where hanging skin causes rashes and diminished quality of life.
Financing is available for post-bariatric body contouring procedures. Care Credit is only one example of a system that gives you a line of credit on a card. You use the card like any debit or credit card to pay for your body contouring procedures.
Read our article: Gastric Sleeve Insurance and How to Afford Surgery Without Coverage
How Long Do Body Contouring Results Last?
Body contouring surgery does not come undone. The results last as long as you maintain a stable weight and state of health. Living a healthy lifestyle can help you preserve the results for many years to come.
Find out if you are a suitable candidate for post-bariatric cosmetic surgery by calling Healthy Life Bariatrics. Dr. Babak Moeinolmolki and his professional staff welcome you. We are located in Southern California and our door is always open to help you achieve wellness and body acceptance. Ask about bariatric surgery and post-bariatric body contouring when you call to schedule your consultation with Dr. Moeinolmolki.