Obesity rates are, sadly, going up. Almost 40% of adults in the United States are obese — the highest rate of obese Americans ever recorded. Many people think that going on a diet is the answer and that obesity is a character weakness. But we know that obesity is much more complex.
Genetic, environmental, and behavioral factors, in addition to diet and exercise patterns, all contribute to a person's weight. Sometimes a healthy, balanced diet and exercise program can't help. And obesity is not something you can ignore. It's linked to a host of serious health conditions including Type 2 diabetes, high blood pressure, certain cancers, stroke, and heart disease.
There is some positive news related to the obesity epidemic. There's now a safe, effective, minimally invasive, temporary, and reversible procedure to help you feel fuller and reduce the number of calories you consume.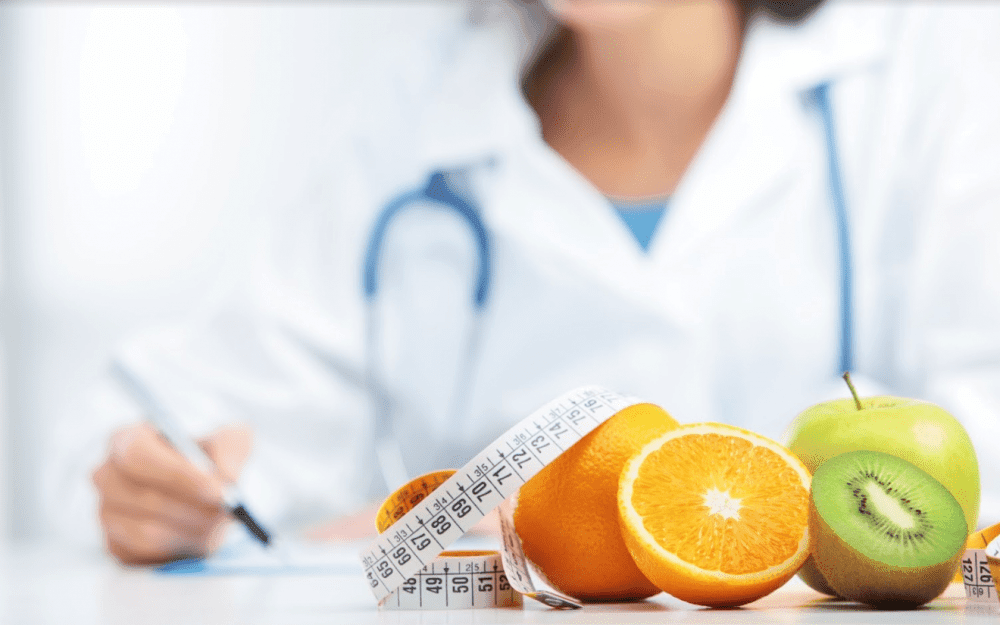 What are gastric balloons?
Gastric balloons, also called intragastric balloons, are great options for overweight people who are not candidates for gastric surgery or don't want gastric surgery. They're also good for people who want to reduce their weight before gastric surgery to minimize health complications.
Gastric balloons are soft balloons inserted into your stomach, or swallowed, and then filled with saline solution, gas, or air so they expand to fill part of your stomach. They're placed in an outpatient procedure, so no surgery is necessary. This balloon reduces the amount of food and calories you consume by taking up room in your stomach and promoting feelings of fullness.
Six months later, the balloon is removed. By then, most patients are accustomed to eating smaller portions and are able to maintain their weight loss. It's essential to combine a gastric balloon procedure with a healthy eating plan and exercise program.
Currently, there are three FDA-approved gastric balloon options on the market. They're all available here at Healthy Life Bariatrics.
Gastric balloon options
During a comprehensive evaluation, Dr. Babak Moeinolmolki of Healthy Life Bariatrics reviews your health history, discusses the procedure and determines if you are a good candidate for gastric balloon technology. During the evaluation, he will also recommend the gastric balloon option that is best for you.
Candidates should have a BMI between 30 and 40. In some cases, candidates with a BMI of 27 to 30 will be considered as well. Here's some information to help you learn about your choices.
Re ShapeⓇ Integrated Dual Balloon System
With the Re Shape Balloon System, Dr. Moeinolmolki places a deflated balloon through your mouth into your stomach using small endoscopic instruments. During the procedure, your throat is numbed with an anesthetic spray, and you're under sedation or general anesthesia. Once the balloon is in the right place, it's inflated with air or saline solution. This balloon is removed after six months. Studies show that, on average, people lose about 14-16  pounds with this system. The balloon is designed as a two-balloon system to provide an additional safety feature to the single balloon system by preventing the balloons from migrating into the bowel by having two balloons. The drawback to this system is that it is a more cumbersome deployment system which makes this balloon less desirable for placement.
OrberaⓇ Gastric Balloon
This balloon system is implemented in the same way as Re Shape but it is a single balloon system. Patients are sedated to promote relaxation while the balloon is inserted through the mouth and into the stomach by endoscopic instruments, and then inflated. Studies show that, on average, patients lost almost 22 pounds after six months with Orbera.   This balloon has been around the longest > 20 years and it is time tested with regards to result and side effect.
ObalonⓇ Balloon System
This type of gastric balloon technology is the newest one to hit the market. Unlike the other two methods that require endoscopy to insert the balloon into your stomach, the Obalon balloon system requires that you swallow three capsules over the course of one month, requiring Xray for each placement. Once these capsules are in your stomach, Dr. Moeinolmolki inflates them with a small catheter. After six months, the balloons are removed by endoscopy while you're sedated, so you don't feel any discomfort.  The Obalon Balloon is well tolerated with the least side effects such as nausea or abdominal pain making it very popular balloon. The drawback for this balloon is that it is most expensive.
For an individualized consultation to discuss which gastric balloon procedure may be best for your health and weight loss goals, call Health Life Bariatrics located in Los Angeles, California, or make an appointment online.
Important to note that the gastric balloon system is designed for short-term weight loss, and works as a tool to enable our patients to control their eating habits.  This is a forced behavioral modification tool. Like all the various bariatric surgical methods lack of compliance to proper eating and lifestyle modification habits will result in failure of the system.  If you have had previous bariatric surgery, a large hiatal hernia, history of gastric ulceration and uncontrolled depression you are not a candidate for this program.