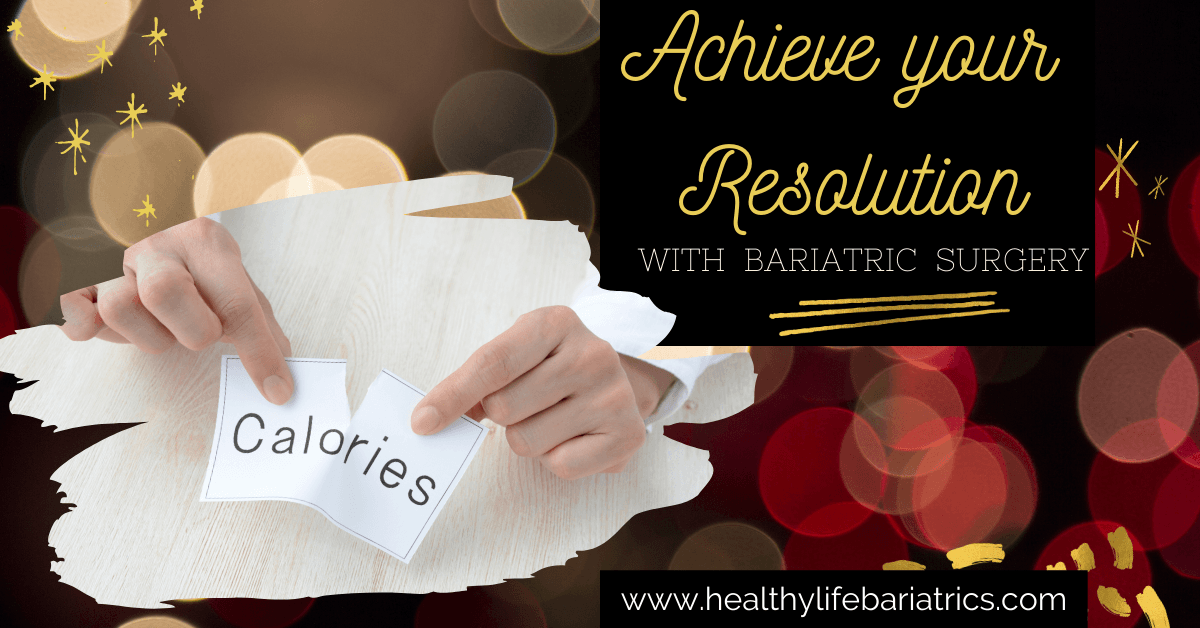 Losing weight is the most common New Year's resolution. Unfortunately, the statistics about excess weight and obesity are not promising. Obesity rates continue to rise each year. An estimated 50 percent of American adults will be obese. Bariatric surgery can help you achieve your 2021 New Year's resolution.
Weight loss surgery is an effective solution with proven results. Discover the benefits of the gastric balloon and gastric sleeve procedures below.
1. The Gastric Balloon Procedure Is A Minimally Invasive Weight Loss Solution
You may associate surgery with long hospital stays and difficult recovery. That is not the case with gastric balloon procedure. The process is quick, minimally invasive, and effective. Starting the coming year with a gastric balloon is a simple way to begin your weight loss journey.
No Surgical Incisions Included
An intragastric balloon will help you feel fuller faster when eating, resulting in significant weight loss. Six months after the surgery, the surgeon will remove the balloon. You will still continue losing weight through healthy eating and exercise.
No Need for Hospital Stays
You are sedated during the balloon insertion and inflation process, so you will not feel any pain or discomfort. Gastric balloon procedures are performed on an outpatient basis and usually take 20 to 30 minutes.
2. Statistics Show That Gastric Surgery Is Highly Effective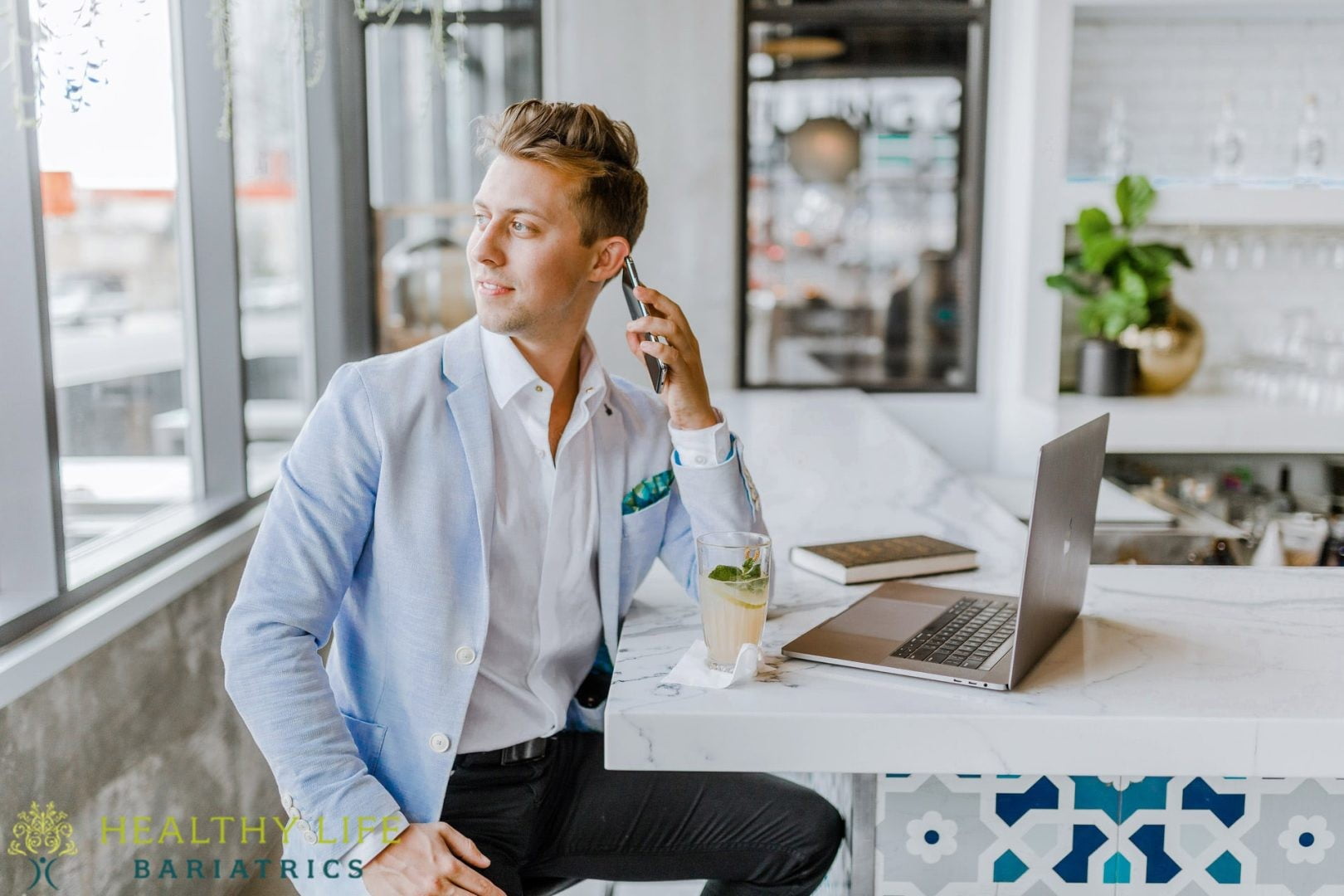 The results of gastric sleeve surgeries and gastric balloon procedures are well-documented. Both procedures reduce your percentage of excess body weight.
Effectiveness of Gastric Sleeve Surgery
Statistics from several reliable sources draw similar conclusions about the effectiveness of gastric sleeve surgery.
Gastric sleeve surgery will likely remove at least ½ of your excess body weight within one year. To achieve the best results, it's imperative to follow all post-op instructions given to you by your bariatric surgeon.
Effectiveness of Gastric Balloon Procedure
Gastric balloon procedures are also well-researched. Many studies report the significant weight loss that patients experience following a gastric balloon procedure.
Intragastric balloons were approved for use in 2015, making them newer than gastric sleeve surgery. While less data is available for the procedure, the conclusions are very promising.
Lose Weight Now!
Get My Consultation
(310) 694-4486
3. Gastric Balloons and Gastric Sleeves are FDA Approved for Weight Loss
FDA approval of medical products is crucial because it means they are proven safe and effective.
The benefits of the product/device outweigh the risks.
Valid scientific evidence supports the benefit-to-risk ratio.
Gastric balloons and gastric sleeves are two of four FDA approved weight-loss devices.
If you have concerns about gastric balloons or the gastric sleeve, write them down. You can discuss them later with your bariatric surgeon. For example, you may ask:
"Which bariatric procedure is best for me?"
"What medical exams and tests are required pre-surgery?"
"What risks are associated with weight loss surgery?"
"How long will it take to recover from the procedure?"
"Do I need to change my eating habits post-surgery?"
"Will I experience postoperative pain or discomfort?"
Use these as a starting point and add any other concerns you wish to address. A knowledgeable and professional surgeon will gladly answer your questions during an initial consultation.
4. Your Weight Loss Surgeon Can Also Remove Excess Skin from Weight Loss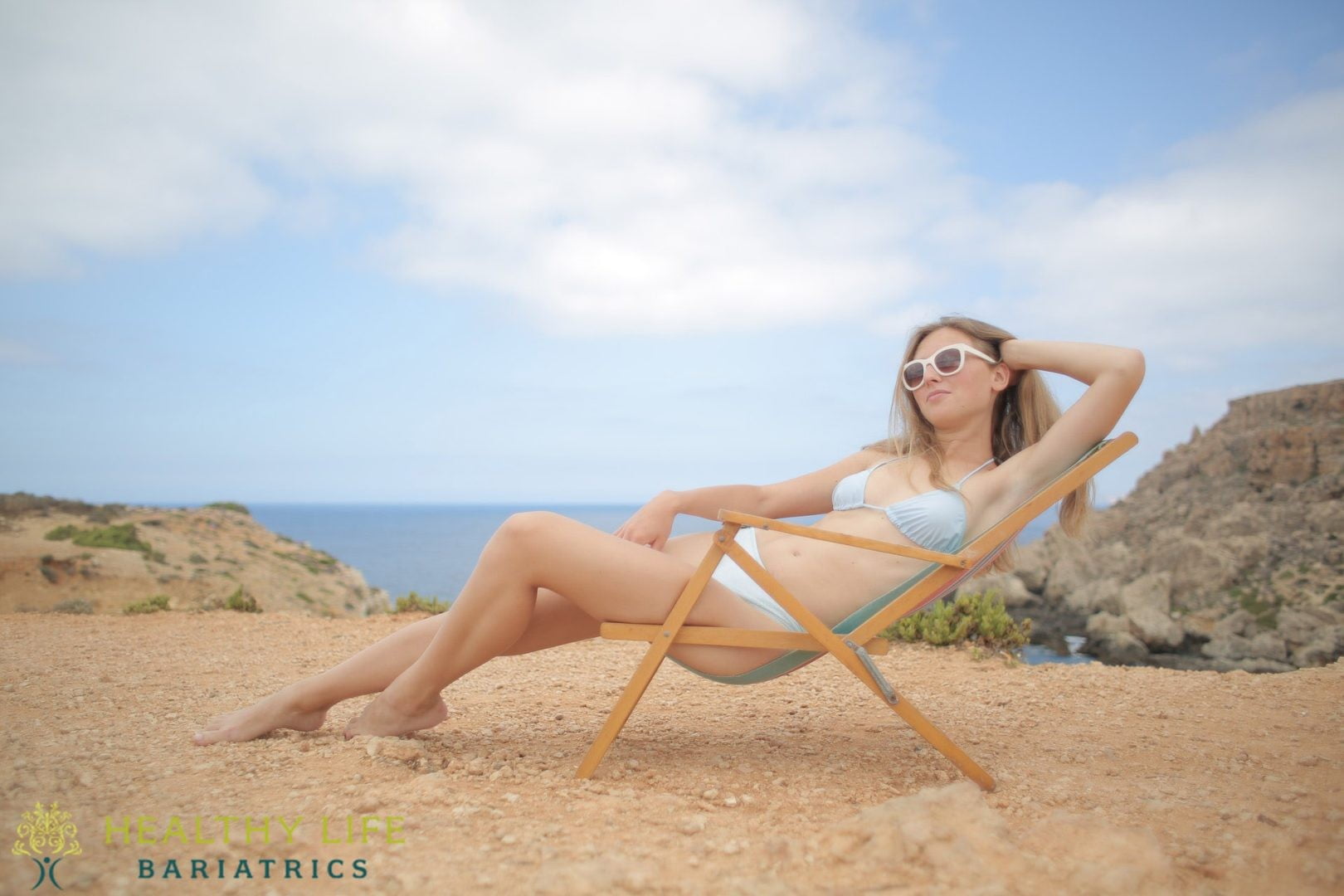 When you lose a significant amount of weight, you may have excess skin. That excess skin does not adapt to your body shape. If you opt for gastric surgery and choose a doctor dually trained in weight loss and cosmetic body contouring surgery.
Once your body weight is stable, you can follow up with your surgeon for body contouring.
The procedures performed depend on your unique needs and goals. Popular body contouring procedures following bariatric surgery include:
Abdominoplasty (tummy tuck surgery)
Belt lipectomy (body lift surgery)
Thigh lift surgery
Butt augmentation (butt lift surgery)
Mastopexy (breast lift surgery)
Arm lift surgery
You can learn all about body contouring procedures during your initial bariatric surgery consultation. This allows you to understand and plan your entire weight loss journey from start to finish.
5. Gastric Balloon Weight Loss Surgery Has Minimal Side Effects
Gastric balloon procedures have very minor side effects. Nausea and pain/discomfort after the procedure is common. About ⅓ of patients experience these symptoms.
In most cases, these side effects only last for a few days. Most patients can manage them at home. Some people may experience other minor symptoms like:
Vomiting
Heartburn
Cramping
Acid reflux
If you experience these side effects your weight loss surgeon can help you ease them. Medication may be prescribed to you or over-the-counter medications may be recommended.
During your pre-surgery consultation, surgeons will be inform you about any potential side effects. Also, your condition will be monitored after the procedure. If you experience any symptoms or discomfort, make sure to tell your surgeon.
6. Fad Diets Cannot Deliver the Results of Weight Loss Surgery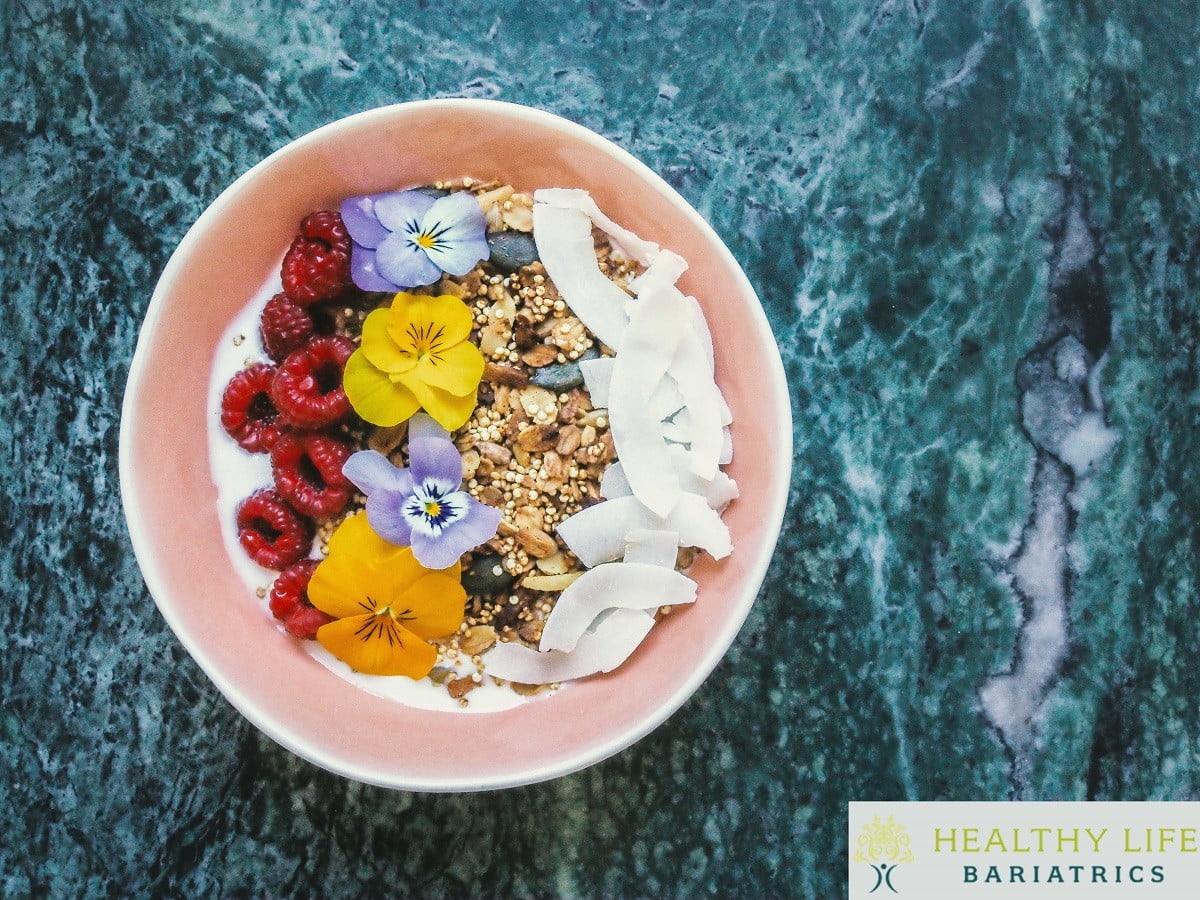 Many American adults diet to lose weight, and 50 percent of them use fad diet methods.
Juice and liquid diets
The grapefruit diet
The HCG diet
The carnivore diet
Fad diets like these often eliminate essential nutrients and weight loss results are typically short-term. This is usually because the diets get rid of water weight versus weight from fat.
Starting the new year with a fad diet will not lead to long-term weight loss. Bariatric surgery is a better alternative for shedding excess weight permanently.
The Dangers of Fad Dieting
Temporary weight loss is not the only reason fad diets aren't worthwhile. Many of them also pose serious health problems.
Dehydration
Fatigue
Digestive problems
Malnutrition
Over time these side effects can cause severe health issues. Prolonged dehydration and malnutrition are both life-threatening conditions. Temporarily losing a few pounds is not worth the risk.
Gastric sleeve and gastric balloon procedures are reliable and produce consistent results. It's important to eat a healthy and balanced variety of food following the bariatric surgery. However, there's no need for extreme measures like the diets above.
7. Weight Loss Supplements Are Risky – Bariatric Surgery Is Reliable
Dietary supplements may seem tempting for meeting your New Year's resolution. They are easily accessible and require less commitment than surgery.
Unfortunately, so-called weight loss supplements are not a viable solution for safe, long-term results. Unlike the gastric sleeve and gastric balloons, dietary supplements are not FDA approved.
Dietary supplements cannot treat or cure diseases – including obesity.
Combining supplements with prescription medication can be life-threatening.
Supplements containing hidden active ingredients
Most importantly, weight loss supplements have been linked to severe side effects including increased blood pressure, heart palpitations, seizures, and death.
Avoid these potential dangers by choosing an effective, safe, and FDA approved solution. Consult with a bariatric surgeon to determine whether a gastric balloon or a gastric sleeve is suitable for you.
8. Gastric Surgery Reduces the Risk of Obesity-Related Illnesses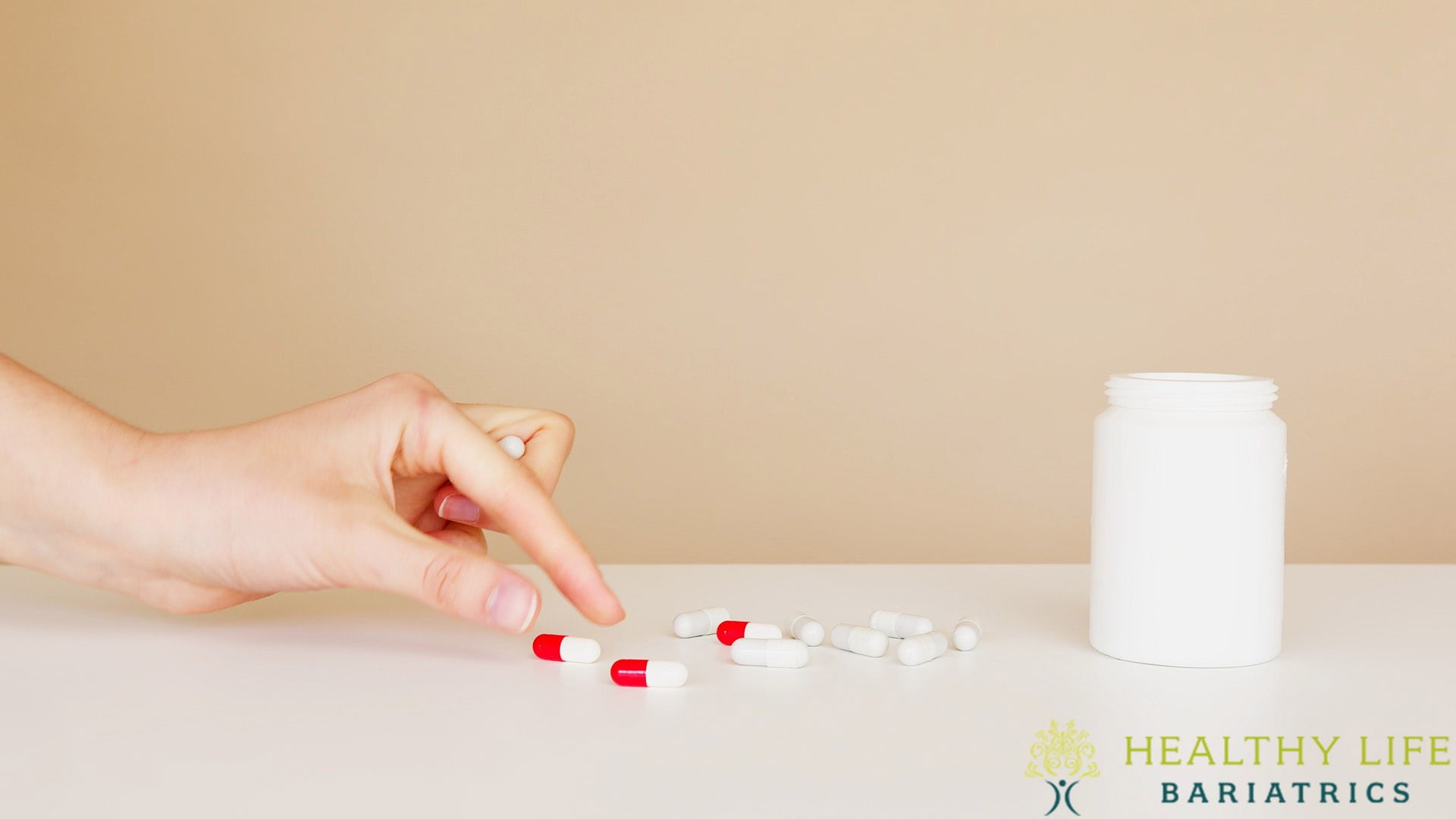 Weight loss surgery will help you look and feel your best, but the health benefits are equally important. Obesity is associated with dozens of medical problems. This disease can even shorten your lifespan.
Bariatric surgery is a long-term remedy for obesity when combined with healthy lifestyle changes. For example, gastric balloon and gastric sleeve procedures reduce the risk of obesity-related illnesses like:
Type 2 diabetes
Heart disease
High cholesterol (hyperlipidemia)
High blood pressure (hypertension)
Obstructive sleep apnea
Gastroesophageal reflux disease (GERD)
Osteoarthritis (joint pain)
If you have additional obesity-related diseases, gastric surgery may eliminate or improve them. Tell your weight loss surgeon about any illnesses that you have. By doing so, you will receive time-tested information about how bariatric surgery could potentially relieve these ailments.
9. The Gastric Sleeve and Gastric Balloon Can Be Tailored to Your Needs
There is no "one size fits all" weight loss solution. Gastric sleeve surgery and gastric balloon procedures are each geared toward unique healthcare needs.
Gastric Sleeve Surgery Candidates
Sleeve gastrectomy is a surgical procedure that reduces your stomach to approximately 15 percent of its original size.
Your body mass index (BMI) is elevated as high as 40 or more.
Your BMI is 35 or higher and you have an obesity-related health condition.
You are too overweight for gastric bypass surgery.
It's important to note that there's a detailed recovery process for gastric sleeve surgery. Your weight loss surgeon will thoroughly address what happens before, during, and after gastric sleeve procedures.
Gastric Balloon Procedure Candidates
If you don't meet the criteria for gastric sleeve surgery, you could still be a good candidate for the gastric balloon procedure.
Your body mass index is 30 or higher.
You will commit to making healthy lifestyle changes.
You prefer a minimally invasive outpatient procedure.
Everyone can calculate their BMI online.
Now is the Time to Choose the Best Bariatric Surgeon to Support Your Weight Loss Goals
Are you ready to plan your weight loss journey for the new year? If your BMI meets the standards for weight loss surgery, Dr. Moeinolmolki can assist you every step of the way.
Dr. Moeinolmolki's experience in bariatric surgery will help you lose excess weight in a safe, effective manner. You can expect lifelong results and professional guidance before, during, and after your procedure.
Contact Dr. Moeinolmolki at Healthy Life Bariatrics to schedule a virtual consultation appointment. Call 310-694-4486 or fill out a short contact form today to learn more.