Closing the Chapter on Weight Loss
Congratulations! You've shed those pounds that have long plagued you, and you're ready to start your new life, free from the constraints of being overweight. Often, however, the battle to lose those pounds leaves behind casualties in the form of excess skin and stubborn pockets of fat.
To help you close the chapter on your weight loss battle once and for all, Healthy Life Bariatrics offers two procedures: Tummy Tuck and SmartLipo.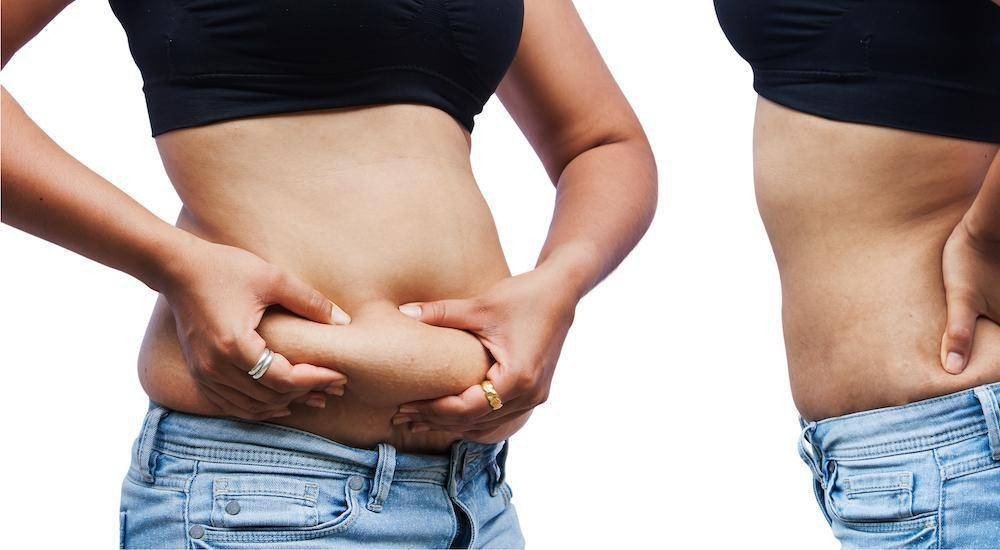 Tummy Tuck
As your weight climbed, your skin grew to accommodate the growing fat cells, often stretching it to, and beyond, its limits. While your skin's elastin and collagen are equipped to handle mild to moderate weight fluctuations, there is a tipping point where your skin is simply stretched too far and the muscles underneath separate. Think of your skin like a rubber band that slowly loses its elasticity after repeated use until, one day, it simply stays in the stretched position, unable to recoil.
To make matters worse, your skin's ability to retract deteriorates appreciably as you grow older because of a natural slowdown in elastin and collagen production. The end result? You're left with folds of excess skin, especially around your abdominal area, that has nowhere to go. The best way to remove this extra skin is through a tummy tuck or abdominoplasty.
During this surgical procedure, our goal is to enhance your weight loss results by excising the extra tissue and restoring your abdominal muscles, giving you the flatter, more toned, belly you were aiming for.
The first step is to make an incision across your lower abdomen. We try to keep the incision below your bathing suit line and as small as possible. Then we peel the skin back to reveal your muscles, which we pull back together and stitch in place. When we put your skin back into place, we remove the excess tissue. If your belly button needs to be repositioned, we address that during the procedure.
Ultimately, the tummy tuck cleans up that newly created deadweight, leaving you to fully appreciate the impact of your weight loss efforts.
SmartLipo
While your weight loss program allowed you to shed the necessary pounds and hit your target weight, it didn't allow you to target which fat you'd lose. In fact, there's no real way to zero in on certain areas of fat; weight loss is a broad-stroke approach that tackles all of your fat at once, regardless of location.
And there's nothing wrong with that — the primary goal was to lose weight, after all. And thanks to SmartLipo, we can go back and "clean up" any lumpy areas where stubborn fat deposits remain.
This minimally invasive procedure is not like the liposuction of old. For SmartLipo, we rely on state-of-the-art laser light to heat up the fat under your skin. Inserting small tubes through tiny incisions, we remove the "melted" fat, eliminating those fat cells permanently. This technique allows us to finely tune your weight loss efforts and provide you with a smoother surface area that best shows off the new, thinner you.
The Final Step
Whichever technique is best for you, it's up to you to maintain the results. You've worked hard to lose the weight, and we've put the final touches on your efforts by removing much of the excess tissue and fat. These efforts can be undone if you fall back into unhealthy habits and gain weight again.
For this reason, we often recommend that you wait after your initial weight loss to ensure that you're able to sufficiently maintain your new weight. Once you've settled into a sustainable weight, we sit down with you to choose a treatment that will get you the results you've worked so hard for.
To learn more about removing your excess tissue and fat after your weight loss program, and which procedure is best for your particular case, call Healthy Life Bariatrics or schedule an appointment today.