Holiday Weight Got You Down?
It's beginning to be that time again. The leaves are a beautiful array of warm tones and a chill is in the air. Gatherings with loved ones, family photoshoots, and lovely fall fashion all loom in the distance. It's a time to be grateful for what we have as we share in and build memories with family members. Are you worried about being able to hide your excess weight under a myriad of layers and scarves? Do you worry that the ever-trendy bulky sweater will only add to your insecurities about your weight with its unforgiving shape?
Worry no more!
Shed the excess weight before hopping into a matching color pallet with your family. You will feel comfortable in your own skin. Don't stress about going further over the edge from the endless stream of turkeys, hams, carbo-loaded sides, and dessert wines. Read on to learn about the most popular minimally invasive weight loss procedures. They can help you achieve your ideal figure, just in time to deem it as a well-deserved Christmas gift!
Gastric Balloon Weight Loss Procedure
One of the most popular minimally invasive weight loss procedures is Gastric balloon placement. Gastric balloons are ideal for people with a Body Mass Index between 30 – 40 who are within 20 – 50 pounds of their ideal weight. These balloons are growing in popularity for their effectiveness and accessibility. This temporary intragastric placement can be placed in one afternoon and allows you to relearn consumption habits and create meaningful changes in your life to maintain long-term weight loss.
If you really want to get ahead of that end-of-the-year added poundage, the Obalon balloon could be the right choice for you.
This non-surgical procedure facilitates weight loss by placing an intragastric balloon system into your stomach. This balloon will cause you to eat less. The Obalon balloon takes up room in your stomach for a period of six months. Over this time you will become fuller faster. You will also relearn eating habits to keep you thin and confident for years to come.
For this procedure, you will be made to swallow three small capsules no larger than your typical vitamin. Once inside your stomach, your doctor will use a catheter to inflate each balloon to take up real estate in your stomach. This is the first real step to your weight loss journey. With the balloons placed, your regular eating habits will not be possible.
We all know the holidays tend to be a busy time with so much on our plates – literally and figuratively. We also know weight loss procedure would typically seem daunting and stressful during this time. A great perk for choosing Obalon is how little time it actually takes out of your schedule. Placing each balloon will take about ten minutes, no sedation required. It's typical to return to your day to day activities quickly, whereby you will be encouraged to take up a new diet and exercise regimen.
This is great coming into the holiday season, considering the meals of grandeur available in the months to come. Not only will this help you lose weight now by changing your diet and food allowances, but it will prevent you from gaining extra weight during this joyous time where we all tend to pack on the pounds.
The Orbera Intragastric Balloon Weight Loss Procedure
Similar to the Obalon balloon, the Orbera balloon is a non-surgical implantation that will help you adjust your diet and eating habits in a way that will sustain long-term weight loss. This is a one-balloon system that will be implanted through your mouth and into your stomach while you're under light sedation. The whole implantation process will take about 20 minutes, with you being able to head home in under three hours. While you may not be fully able to make it back to your to-do list until the next day because of the effects of sedation, it will take all of one afternoon to get you started on a journey that can forever affect the trajectory of your life and your health.
The Orbera balloon will be placed for six months, where during this time your dietary habits will have to change. While this and of itself can seem like a burden, there will be a full team at Healthy Life Bariatrics ready to assist you, alongside your gastric balloon. While the balloon will do what is necessary to make you feel full and eat less, our nutritionist team will provide you with the support and information you need to lead a healthier lifestyle and achieve your goal weight.
In the following six months after the Obera balloon is removed, you will continue to work closely with our team. They will ensure you are prepared to venture further into your weight loss journey on your own. Over the course of this twelve-month program, you will gain the tools, confidence, and physical and mental support necessary to not only achieve your dreams but also maintain them.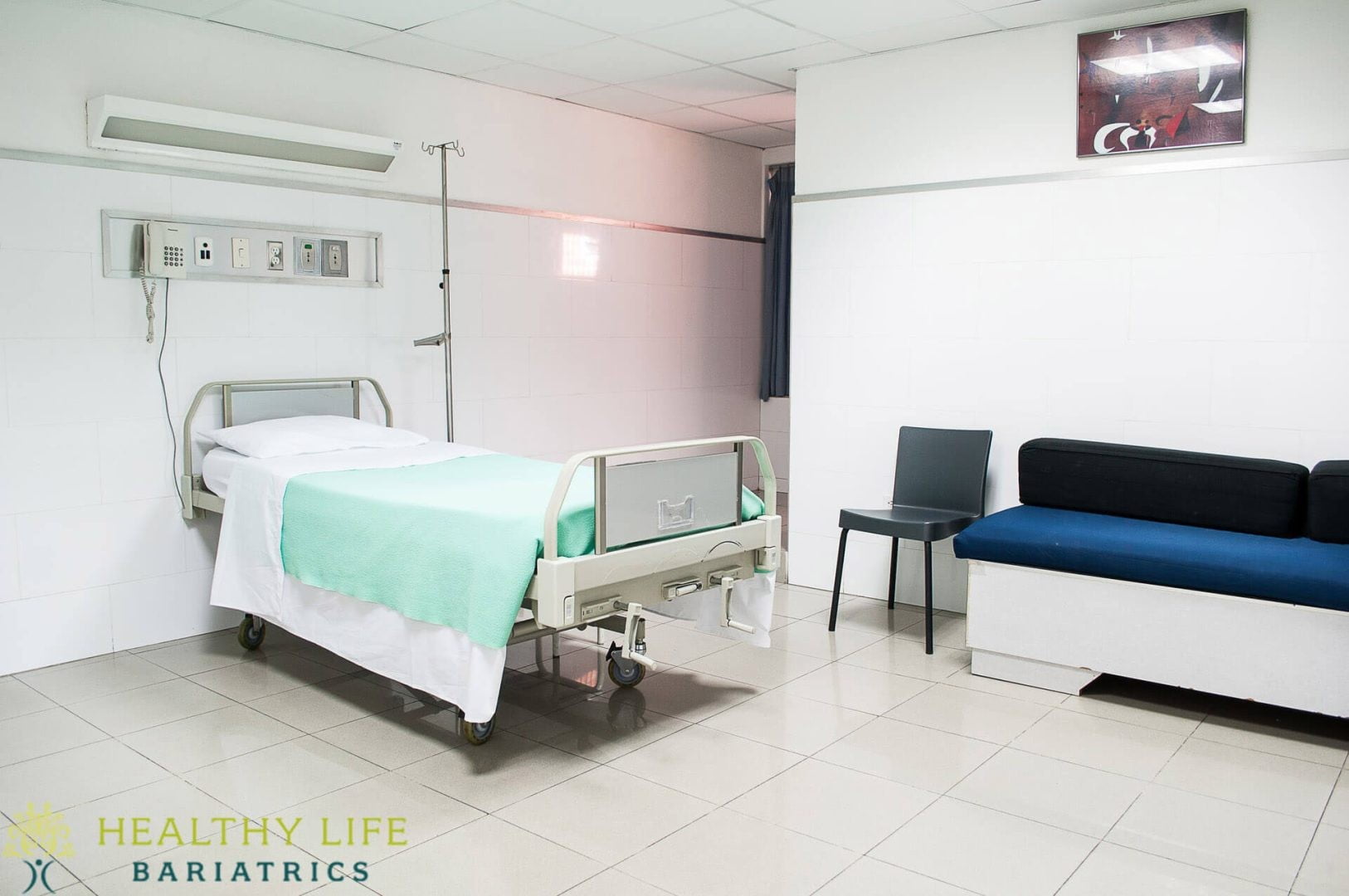 Arguably the most effective minimally invasive treatment for sustained weight loss is the "gastric sleeve" or the "vertical sleeve gastrectomy". This procedure paves the way for increased weight loss by permanently removing a section of the stomach. This way, you will achieve fullness faster. The surgeons will remove 60% – 90% of the stomach through a small incision on the abdomen. It will make your stomach about the size of a banana.
While the gastric sleeve is not a procedure that will allow you to go home that afternoon, it is less invasive than a full bariatric surgery. After the procedure, you will have to stay in the hospital for a few days so the surgical staff can monitor your well-being post-surgery.
Similar to the gastric balloons, you will have a fully qualified team at Healthy Life Bariatrics ready to assist you in your weight loss journey. We can provide nutritionist information, post-surgery recovery tips, hints for making diet changes, and fun exercise routines.
You can expect to lose up to 70% of your excess weight within the first year of your gastric sleeve procedure. While all that weight loss looks great on the horizon, the gastric sleeve will assist you in your holiday weight loss as well. By removing a greater portion of your stomach, you will eat less through the holidays. Therefore, your recovery will be a breeze. You will likely feel unaffected with so much to look forward to.
Put Your Best Self Forward
There's still time to get ahead of the holidays and your New Year's Resolutions. With so many minimally invasive weight loss procedures a click or a phone call away, why not get the assistance you need to feel like the best version of yourself?
Call Dr. Moein at Healthy Life Bariatrics to schedule your virtual weight loss consultation. Call (310) 694-4486 and let our qualified and revered team help you decide which procedure would be best for your body and health goals, just in time for the holidays.