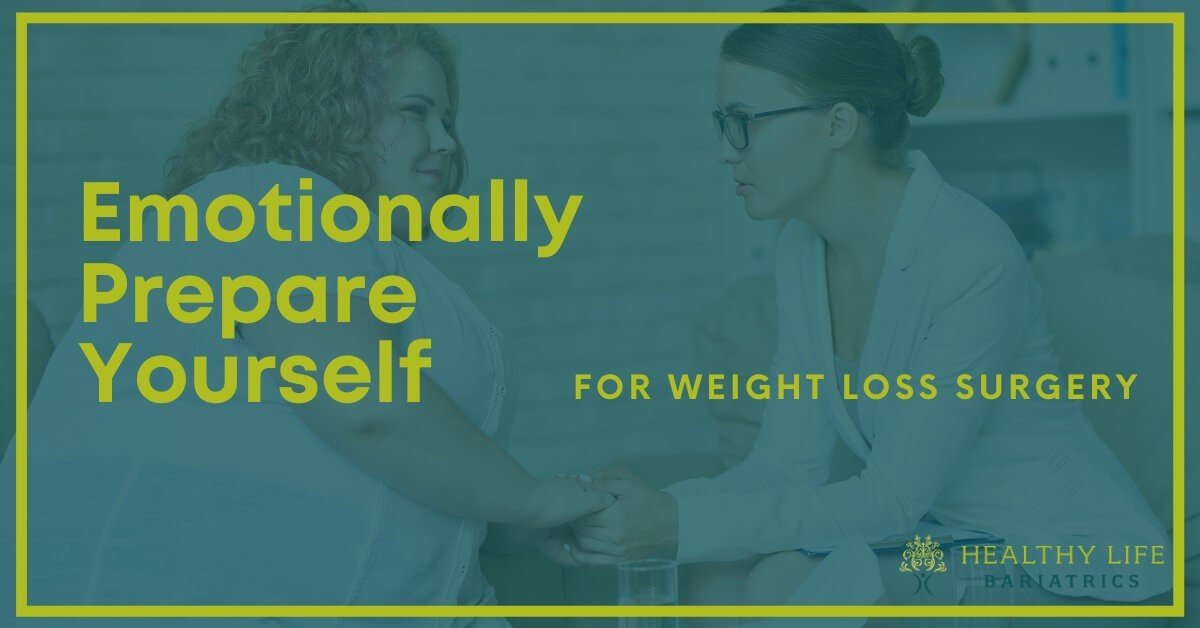 Preparing for weight loss surgery can fill you with all sorts of emotions, some good, some bad. On one hand, you are excited to see the excess pounds finally melt away. Like most bariatric patients, you have tried everything possible to try and lose weight the natural way. Diet and exercise don't work, so surgery is the next logical step.
On the other hand, you're also nervous because weight loss surgery is a major procedure that can come with risks. (You should know that weight loss surgeries like the gastric sleeve are no more risky than laparoscopic gallbladder surgery).
At the same time, you may be scared because, let's face it, change is hard.
These emotions are normal and it's a very good thing that you are feeling them at this time. What's not normal and may be detrimental to your success as a bariatric patient is to allow these emotions to get out of control.
To keep yourself from taking a ride on an emotional rollercoaster as you ramp up to surgery, it helps to know what to expect as you go from scheduling a consultation with a bariatric doctor to having the procedure and your recovery beyond surgery. Having this knowledge helps you emotionally prepare for weight loss surgery. This is critical as studies show that controlling your emotions is one of the keys to succeeding with weight loss surgery.
Are you ready to take control of your emotions? Here are a few things to think about as the day of surgery approaches.
Establish Realistic Expectations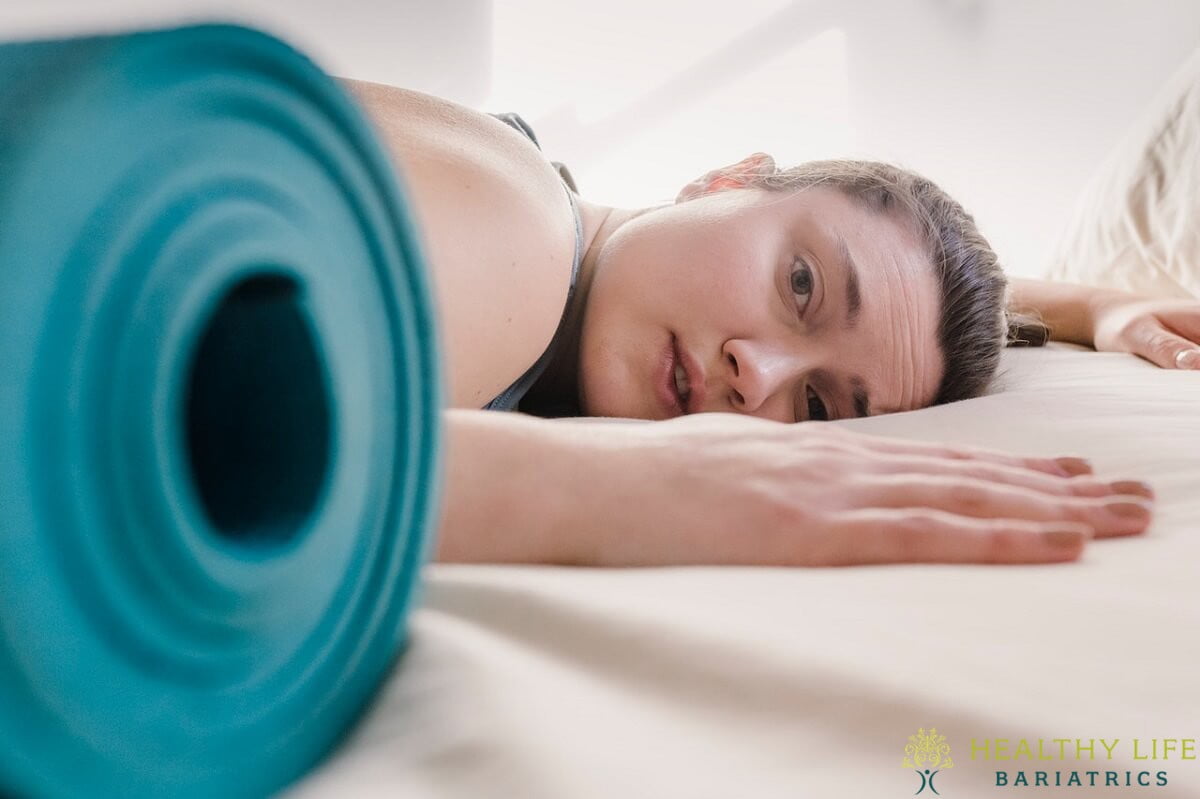 Some people mistakenly believe that undergoing weight loss surgery is somehow akin to taking the easy way out. As if weight loss surgery were some kind of magic wand that makes the fat merely melt away.
The reality is that the results of weight loss surgery are not immediate. Some patients actually go on to gain a tiny bit of weight shortly after surgery on account of fluid accumulation during the procedure. The weight will eventually come off, and when it does, the process will be rapid. But you must still work hard to maximize the amount of weight you lose. This includes eating right and exercising post-surgery.
By following your bariatric surgeon's guidelines and guidance, you can expect to lose around half of your excess weight in about six months. From that point on, the weight loss may slow somewhat, but should still continue. Studies show that many weight loss surgery patients go on to lose around 100 pounds of excess weight in the first two years.
Your weight loss will vary and will depend on things such as genetics, your overall health, age, and lifestyle habits.
Consult with Your Surgeon
During the consultation with your surgeon, you will receive a general timeline of what to expect. Your doctor will let you know how much weight you can expect to lose, and the amount of time necessary to allow the weight loss to happen.
Your doctor will also prepare you for times when your weight loss may stall, and when the scale refuses to budge for days or weeks at a time, indicating a weight loss plateau.
By telling you about slowed, stagnant, or diminished weight loss, your doctor isn't trying to foster disappointment early on. Instead, the idea is to keep you positive, despite any obstacles you might face. Keep at it and your excess weight will eventually come off, allowing you to reach your weight loss goal.
Your doctor knows that it's important to keep your expectations realistic so that you are never discouraged during the process. Most bariatric patients go on to be satisfied with their results. However, it's important to go into the process expecting realistic outcomes.
Focus on being healthy and listening to your doctor, and the results will come. This is how to best emotionally prepare yourself for any pitfalls you may encounter. The key is to have faith that your procedure will eventually help you achieve a slimmer body and healthier weight.
Address Emotional Eating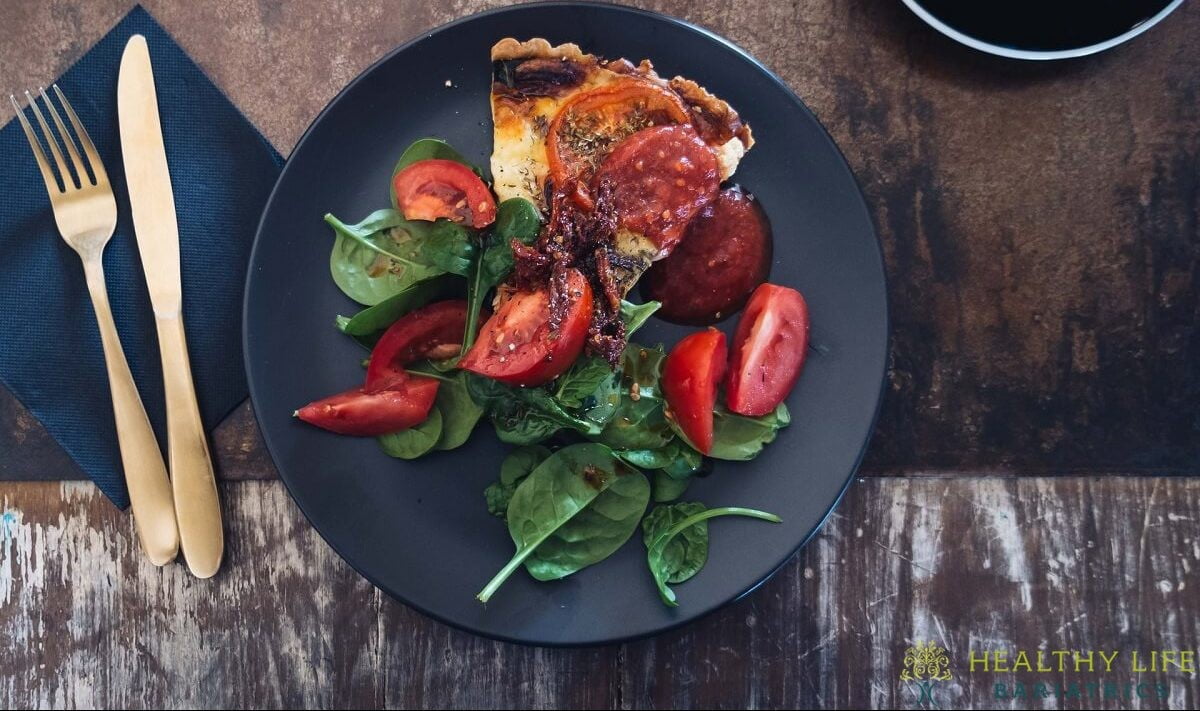 Emotionally preparing yourself for surgery might mean focusing on issues like overeating. If you tend to eat more when you're angry or sad, you might be an emotional eater. While weight loss surgery does give you a smaller stomach and affects hormones by helping you feel less hungry, it is still possible to overstuff yourself after weight loss surgery. Not only can overindulging post-surgery cause your weight loss to stall but overfilling your smaller stomach could be dangerous. Larger than acceptable portions could cause stomach stretching, vomiting, and a host of other health issues.
As you emotionally prepare to have surgery, get used to eating small dietary portions. As a precondition of surgery, your bariatric doctor may recommend that you see a mental health professional, as well as a dietician. An official analysis by a therapist can help you determine if emotional eating could be a hindrance to you after having surgery. The dietician can help you choose healthier foods and smaller portions so that you don't overeat. The combination of these services emotionally prepares you to watch out for signs of emotional eating so that you can stay on track without turning to food to deal with your troubles.
Devise a Series of Self-Rewards
Every bariatric patient is given certain restrictions that can help to maximize their weight loss success. You may be told not to consume soda because of the carbonation and not to drink water during meals. And then you'll need to refrain from eating junk food if you want to lose the most excess pounds. Instead of growing resentful of all the things you can't have, focus on rewarding yourself for following your doctor's lifestyle recommendations.
Obviously, you'll want to devise a reward system that doesn't involve food-based incentives. No, you shouldn't eat an entire pizza to reward yourself after a few months of refraining from junk. What you can do is take a road trip out of town with friends or family the next time you adhere to your diet or meet a weight loss milestone.
As your weight continues to come off, buying a new wardrobe is an excellent treat idea. But rewarding yourself doesn't have to cost money or break the bank. The best rewards are those that promote physical and mental health and make you feel good. Any rewards that deepen relationships or put you out in nature are extra beneficial for your body, mind, and soul.
By going with these guidelines, other rewards to consider include scheduling a movie night by yourself or with loved ones, taking a hike on a new natural trail, or planting something new in your garden.
Your doctor may even have a few rewards you haven't thought of, such as joining a weight loss surgery support group, where you can discuss challenges and weight loss goals with others who are going through a similar experience as yourself.
Are You Emotionally Prepared for Weight Loss Surgery?
Your bariatric surgeon can help you achieve your weight loss goals with surgery, but that is just the beginning. From the day you wake up from your procedure, you will be embarking on a journey that starts with you losing a significant amount of weight. From that point on, any mobility issues you experienced before may disappear.
Comorbidities like type 2 diabetes and high blood pressure may diminish in severity or disappear entirely. You'll find yourself having more energy and a renewed zest for life.
With all that you have to look forward to, you can view any negative emotions you may experience as you prepare for surgery as a minor blip on your radar. Surgery will come and go before you know it. It's what you have to look forward to beyond surgery, such as losing weight and feeling great, that should help you look forward to this time.
If you are still nervous or apprehensive about surgery, address your concerns with your bariatric surgeon.
Dr. Babak Moeinolmolki of Healthy Life Bariatrics in Los Angeles can diagnose your obesity and recommend weight loss surgery. Dr. Moeinolmolki can also prepare you for surgery by managing your realistic expectations and by informing you of what you can expect from the day of your consultation to the day of surgery and your recovery beyond. The team at Healthy Life Bariatrics is fully equipped to help you process/deal with any emotional distress you may experience before or after your procedure, as well.
Find out if weight loss surgery is right for you and manage your expectations (and emotions) by calling Healthy Life Bariatrics in Los Angeles, Glendale, or Encino, California – (310)694-4486.